Cross-building pallet transportation through automated shuttles & lifts
Menken Orlando is an internationally-operating, family-run company with a long tradition. They develop and supply innovative food concepts for retail and food service clients throughout Europe. They mainly focus on innovative niche concepts in snacks, nuts, seeds, dried fruits, and chocolate-coated products. These concepts are supplied as a private label or as part of Menken Orlando's brand.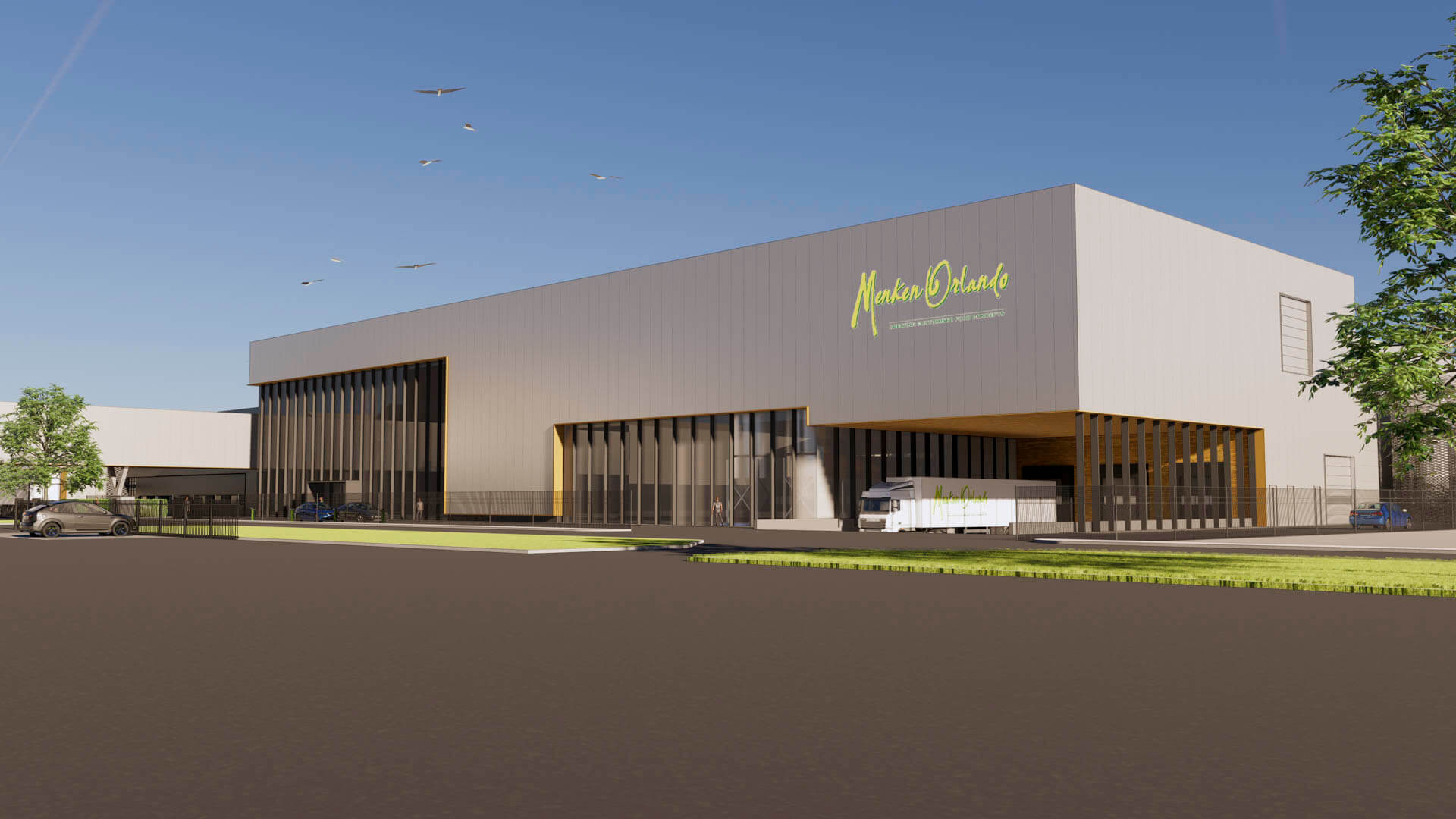 Automatically moving pallets cross-factory
Menken Orlando works with Windhorst BV to manage the storage and buffering of incoming (raw) products required for Menken's production. They are located next to the factory of Menken Orlando. Usually, they would use trucks to bring pallets from Windhorst to Menken's factory, from which employees would manually distribute the pallets across the various production processes.
Viscon was asked to deliver a more efficient solution for all these pallet handling steps by implementing automated pallet transport. Viscon first created a buffer zone for pallets at Windhorst to answer this request, from where a lift picks up pallets and brings them to an air bridge. We installed an automated transfer car (shuttle) in this air bridge, which connects Windhorst to Menken. This collects two pallets per cycle and runs back and forth between the facilities to create a flow of 60 pallets per hour.
Autonomous distribution on 3 different levels
The pallets arriving at the side of Menken are then distributed throughout the facility. A second pallet lift moves the pallets to three different levels to bring pallets automatically to the exact location where they are needed.
In order to track & trace the pallets and send them to the correct locations at the right moment, Viscon implemented its 'Factory Intelligence Software' system, including connections with scanners, contour scans, and display screens. This software runs on PCs and mobile devices of Menken's operators, enabling them to view the real-time movements and status of pallets.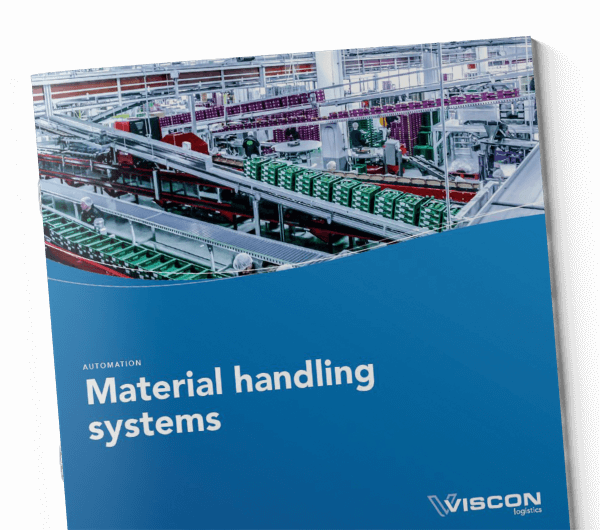 Material handling systems
Download your brochure
Download here
Benefits for Menken Orlando
This solution avoids the use of truck transport between Windhorst and Menken. This saves costs, emissions, and time.  Truck loading and unloading are no longer necessary, and Menken's employees no longer need to manually bring all pallets to the various positions in the factory. In addition, Menken can now supply the pallets precisely at the right time to the correct location. This would be very difficult to accomplish via manual labor.  The automated system allows Menken to leave this product supply's complex planning and timing to the automated system.
Complex logistical challenges – sound familiar?
At Viscon, we specialize in conceptualizing and realizing automated solutions to complex logistical challenges, such as at Merken Orlando. The combination of cutting-edge technology and seasoned experience provides a reliable foundation to start exploring options. For a closer look at our solutions, feel free to visit our page on production logistics. Whether you require our standard storage & handling systems, or a completely custom end-to-end setup – we can assist. Don't hesitate to contact us with any inquiries!