Cleaning & handling 4000 crates per hour at Huuskes
Huuskes, based in Enschede, The Netherlands, produces and delivers healthy ready meals and drinks, mainly for healthcare related customers and corporate catering. Huuskes owns various production plants with the most modern feed kitchens for meat, fruit, and vegetable processing. They also have their own packing facilities and distribution network.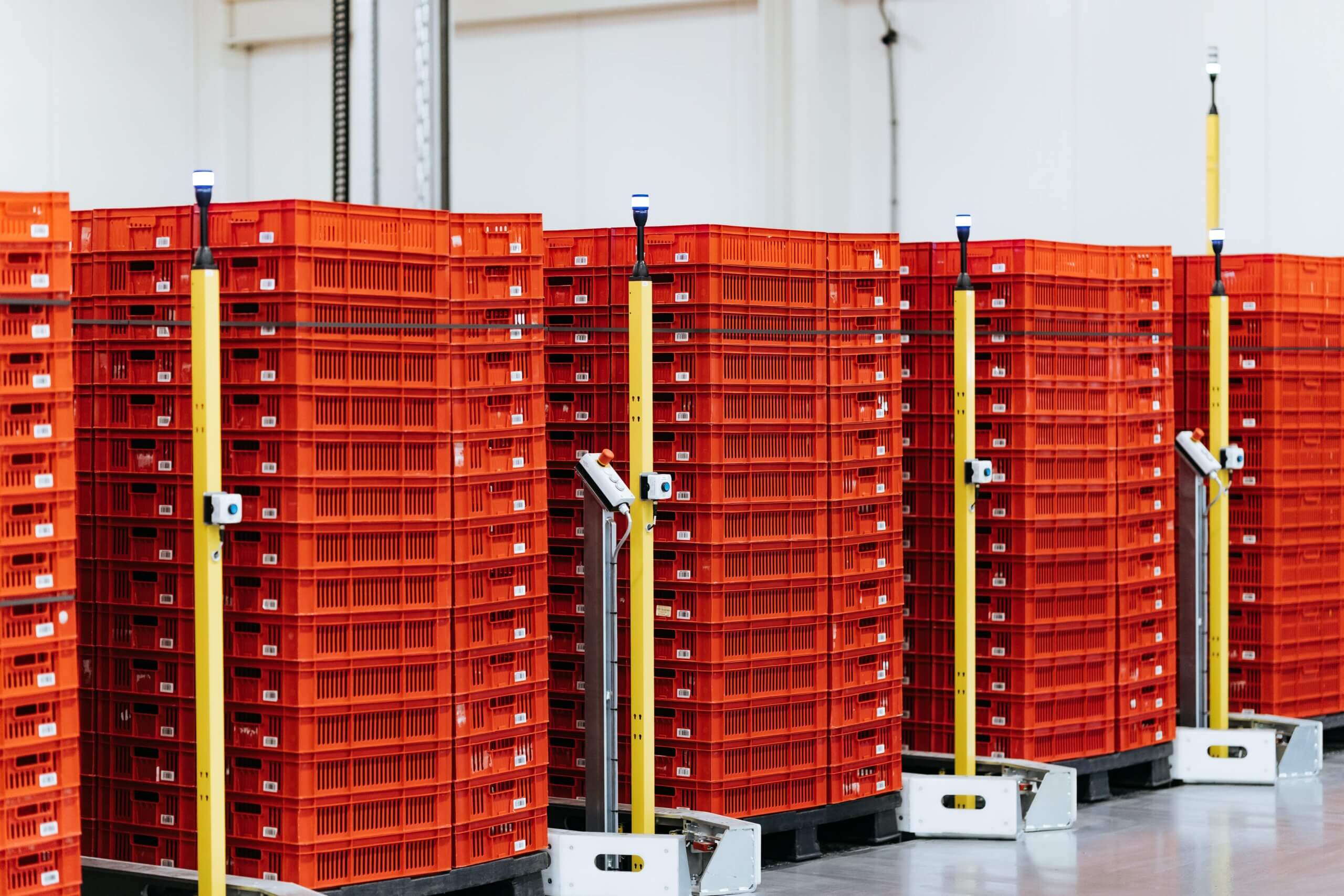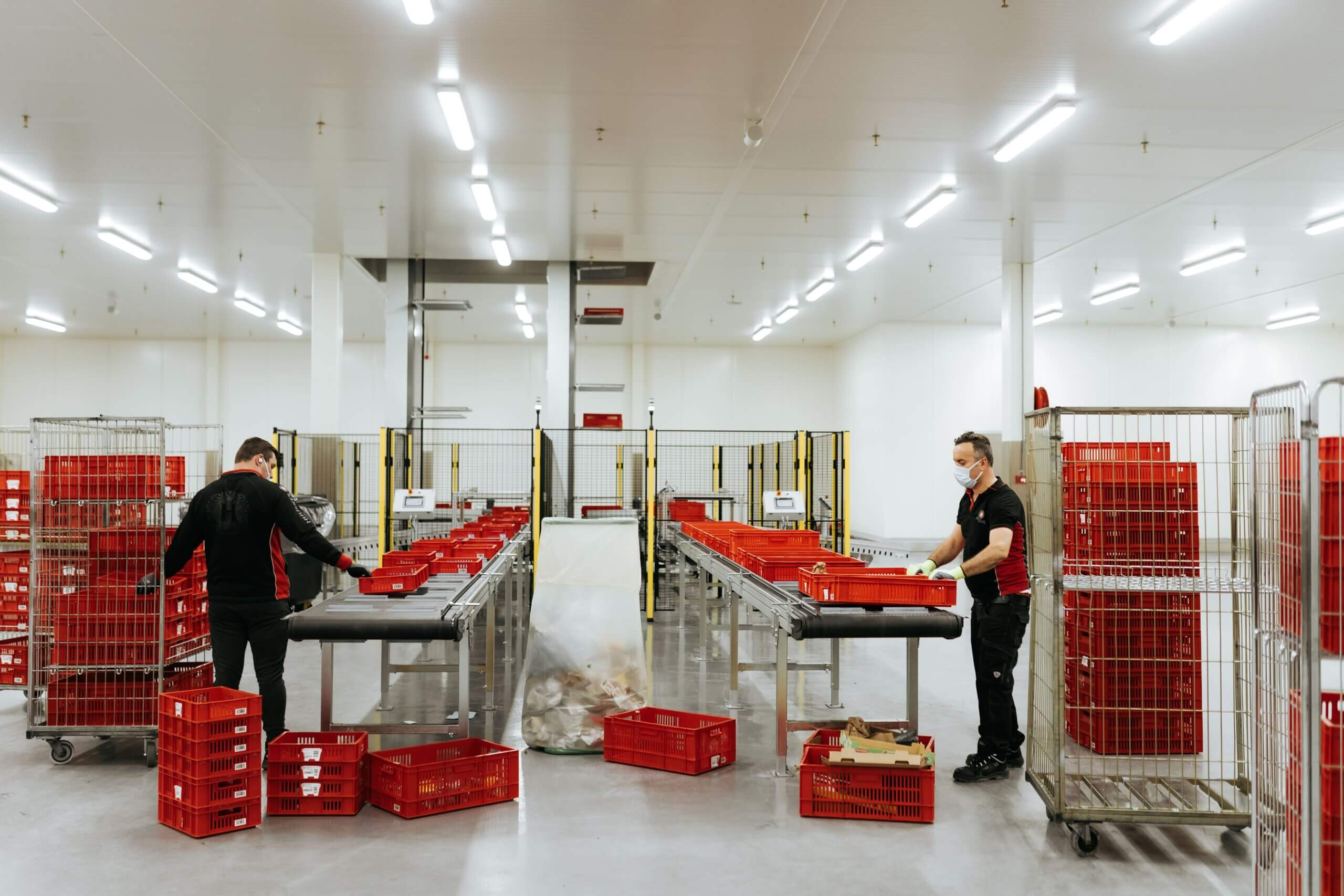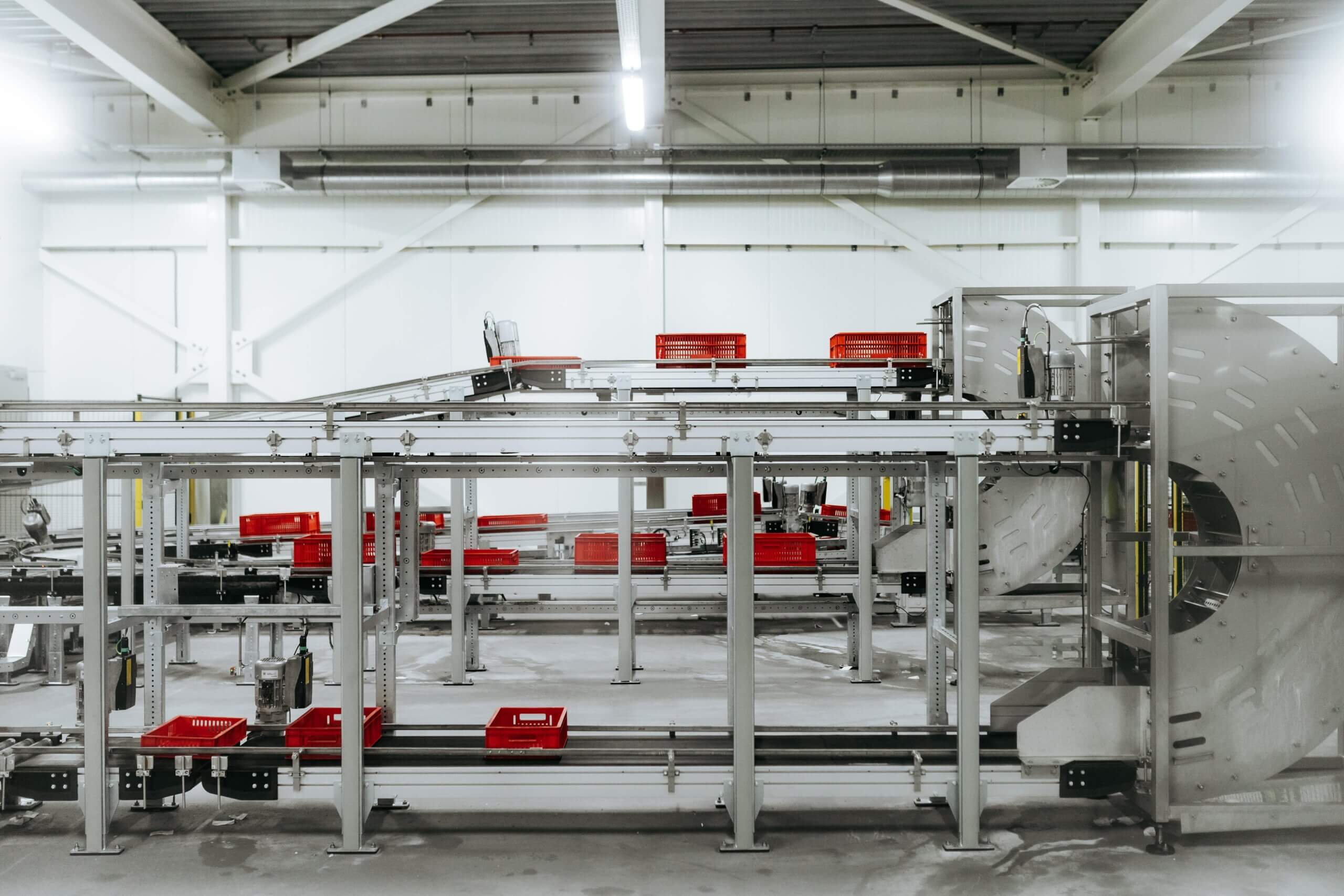 Images: Huuskes

Business situation
Huuskes uses custom crates in their production facilities and for the distribution to customers. This leads to a pool of crates the size of thousands of pallets, with a mix of six crate sizes. These six types need to be cleaned and handled in their logistics center in Enschede. Huuskes needed a higher capacity solution due to rapid growth, which at the same time would be more efficient and would provide energy savings.
Viscon was asked to provide the new automated crate cleaning and handling solution. Together with Unifortes, our joint venture partner for industrial washing systems, we implemented a turnkey solution for the entire cleaning and handling process. This allows Huuskes to handle up to 4,000 crates per hour, with a random mix of the six crate variations.

Solution
We bring the mix of crates to the cleaning system and subsequently sort, stack, palletize and store these crates. From there we transport crates for internal use to the production lines next to the logistics center. We also send bigger quantities at high speed to the docks for truck transport to other locations. In this process we eliminate time-consuming manual steps, which is especially relevant in the current labor market.
Saving energy in the cleaning process was an important goal for Huuskes. Several design choices in relation to water heating create a more energy efficient solution that contributes to the sustainability objectives of Huuskes.
Besides the physical line, we also implemented our Factory Intelligence software which enables real time visualization. The platform shows the status of every single segment in the flow and provides an overview of running orders and stock. Operators can also control and steer the system via this platform. We integrate this Warehouse Control Software with the WMS and/or ERP system of the customer so orders are automatically communicated to the Viscon system.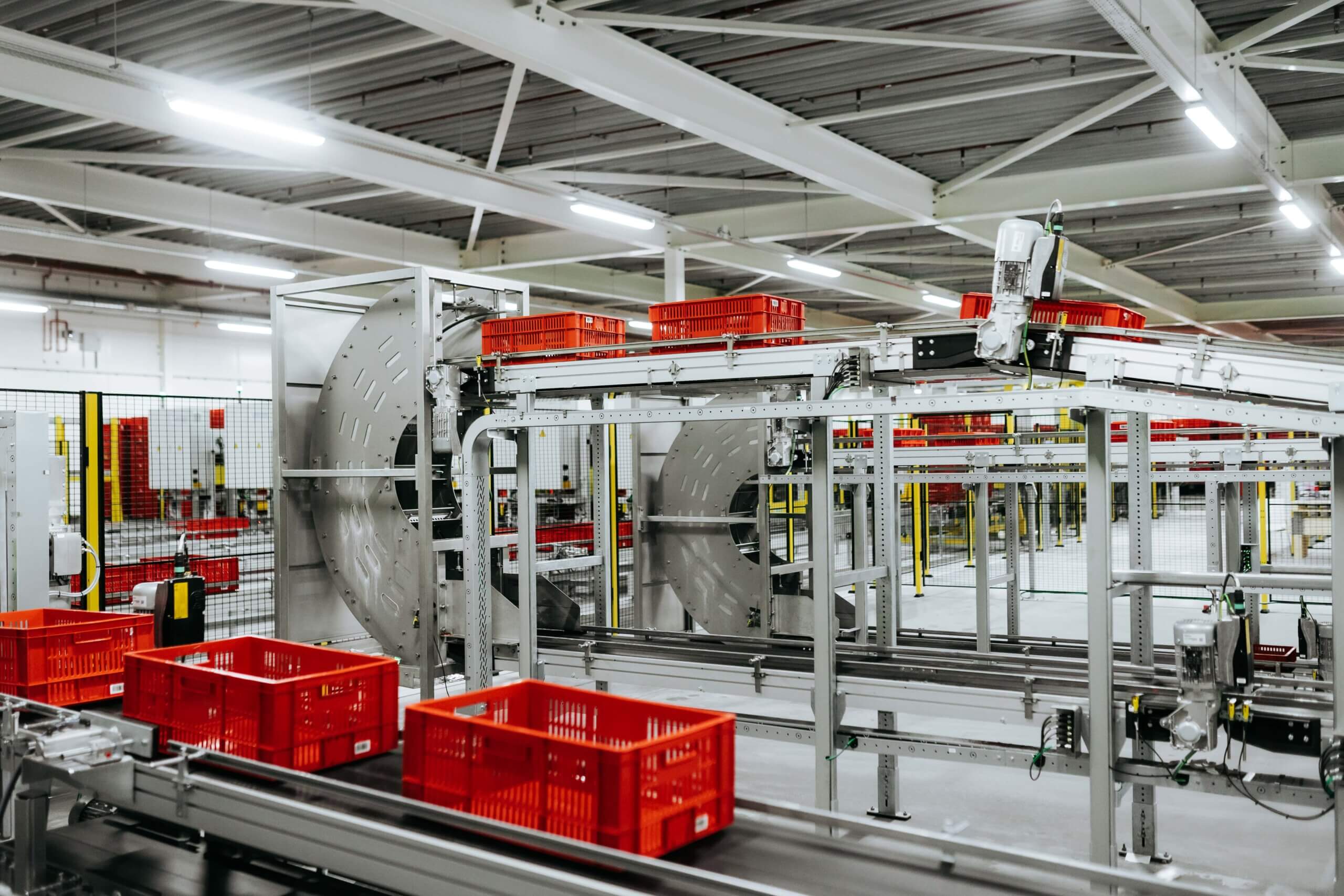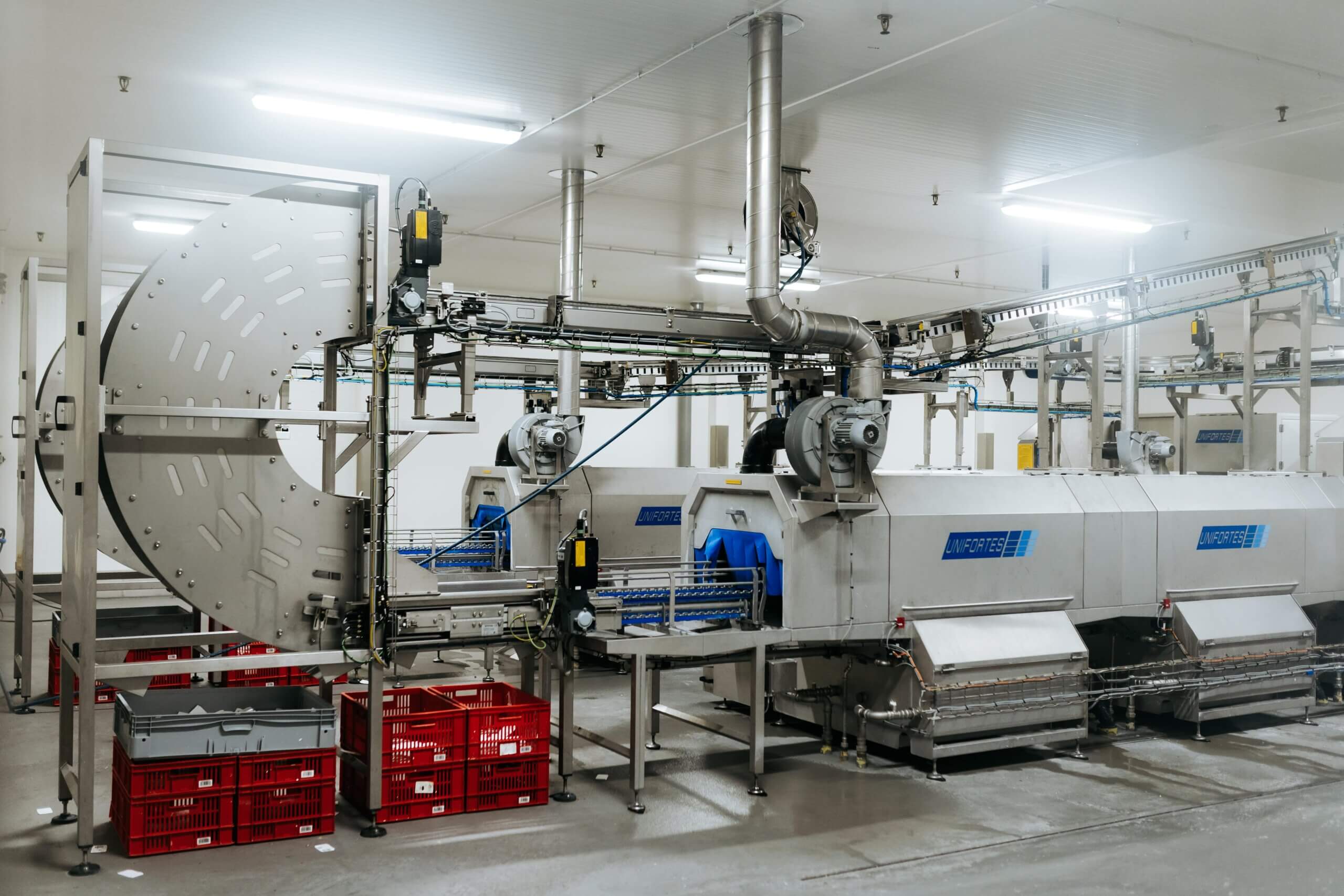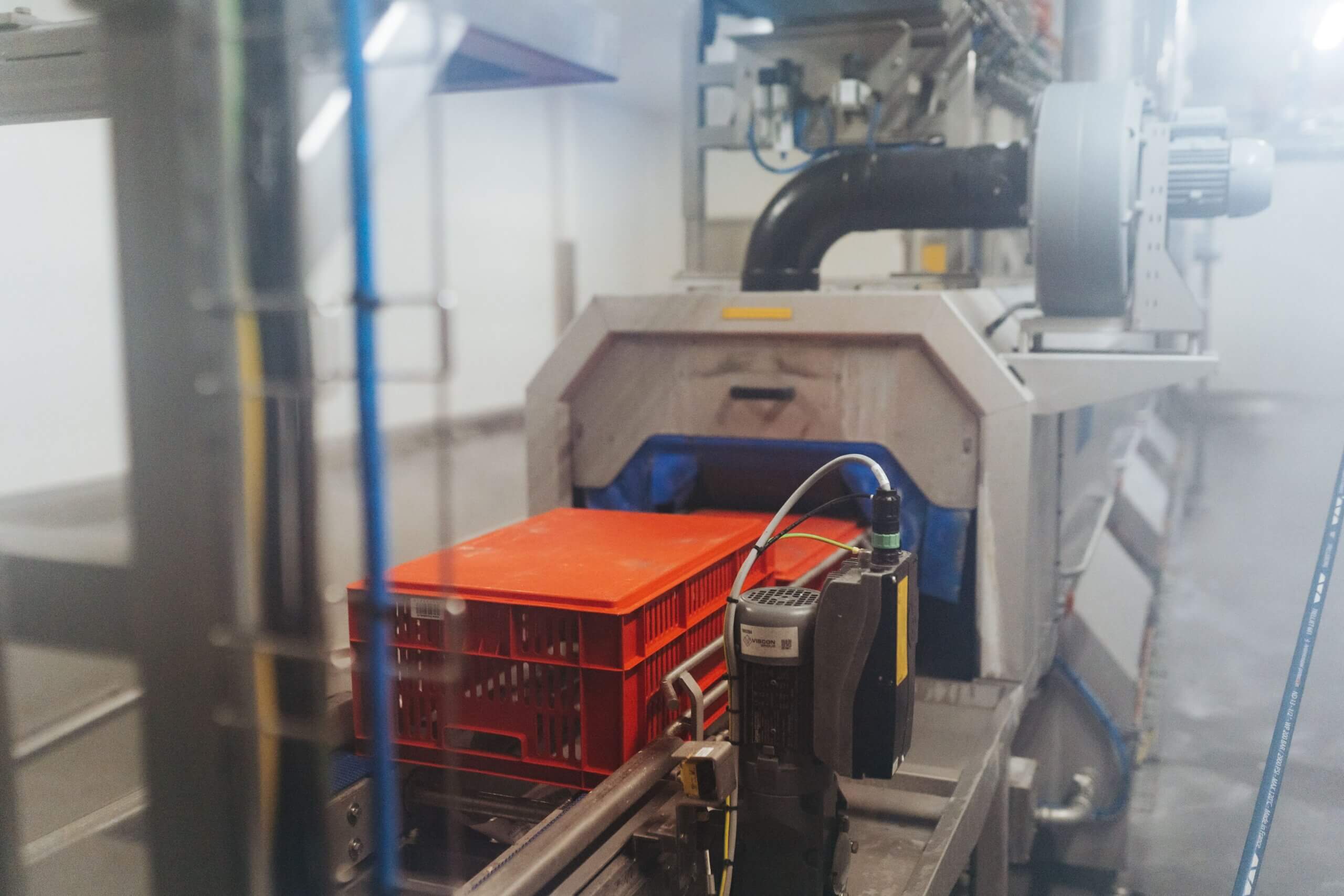 Images: Huuskes