Viscon Group welcomes new CEO
As of May 1st, Charlotte Langerak-Visser, a third-generation family member, has been appointed as the new CEO of Viscon Group. Charlotte takes over the baton from René de Vos, who helped build Viscon Group's success for over 32 years, including 27 years as a director and CEO. René will continue in the role of advisor for a smooth transition and will remain involved in Viscon Group as a shareholder.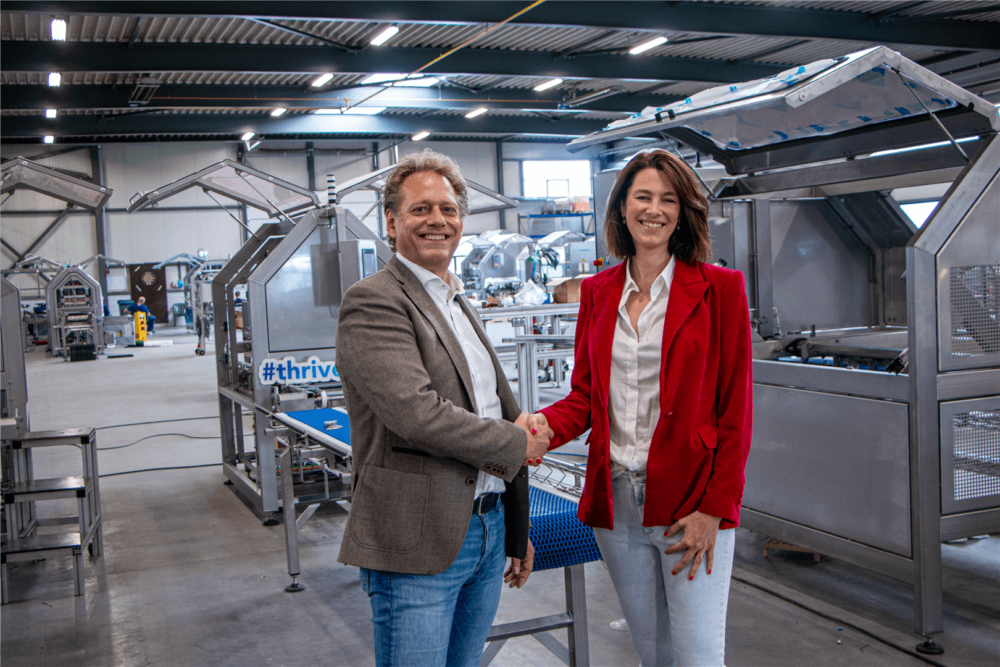 René de Vos hands over the baton to the new CEO Charlotte Langerak-Visser
A new season has begun for Viscon Group, as the company prepares for further growth. The Agro & Food market is changing rapidly due to the entry of investors and private equity parties, which presents many new opportunities for companies like Viscon. The market demands an increasingly integrated approach to projects, which not only includes machine automation but also involves software and data playing an increasingly important role. Developments in AI, vision, robotics, and IoT open countless new possibilities. Being able to see and know more about a product provides various new opportunities in terms of quality, traceability, and product processing.
Charlotte has been working at Viscon Group for 13 years and has been fulfilling management- and director roles since 2012. During this time, she has demonstrated her strength in organizational and market development. Since joining the board in December 2020, she has successfully implemented changes in the strategy and structure of the organization.
She believes that the company, with its 350 employees, still has a lot of potential to grow. With this in mind, she has taken various steps as a board member in recent times to strengthen the family business further. An important part of this was complementing the board with experienced executives. Erik de Jonge joined as COO and most recently, Wim Jan Groothuijs joined the board as CCO. Together with these board members, a new direction has been set.
Charlotte: "I believe in the strength of a good team. By bringing the right expertise in-house, we can ensure an organization that can sustainably serve the Agro and Food market. Viscon has a strong DNA in entrepreneurship and innovation, and preserving that is a priority for the new board. A strong business development team will have all the resources to monitor new technologies and developments and turn them into new products. Viscon has always prioritized innovation & entrepreneurship, and the next generation will continue to do so with great enthusiasm."
While retaining all that is good and being open to insights and talents from outside, Viscon Group is moving into the future. With solutions in themes such as food security, reforestation, animal welfare, quality of plant-based starting material, insect breeding, and food safety, Viscon is ready for the season ahead.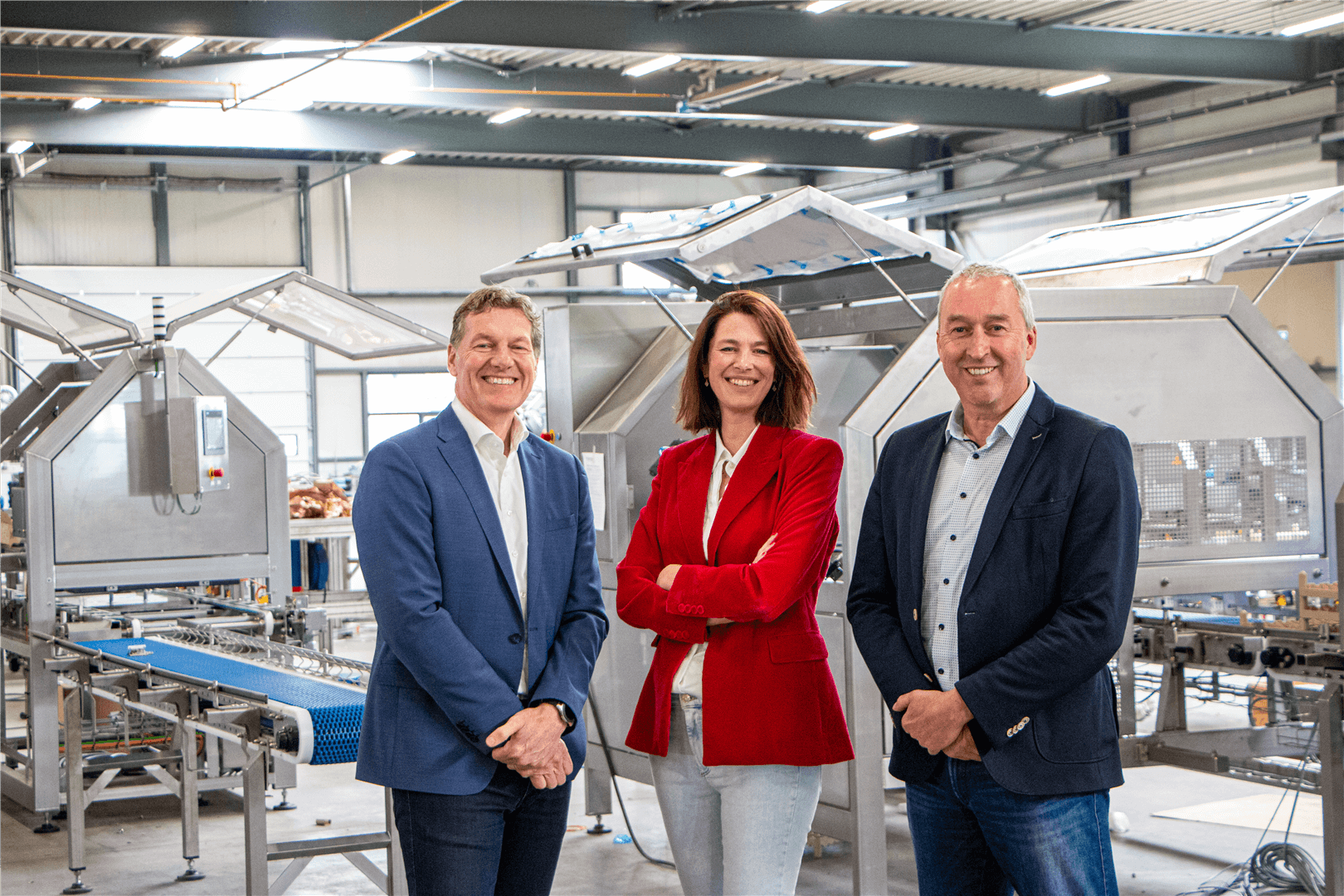 The current board, from left to right: Wim Jan Groothuijs (CCO), Charlotte Langerak (CEO), Erik de Jonge (COO) 
About Viscon Group
Founded as a family business in 1927, Viscon has grown into an international player in building factory automation for agriculture and food. Viscon is an innovation leader in its market segments, with customers in more than 75 countries and sales offices on all continents. Viscon works across numerous industry areas including greenhouse production, plant laboratories, vertical farming, fresh produce automation, intralogistics & warehousing, and chicken hatcheries & insect farming.