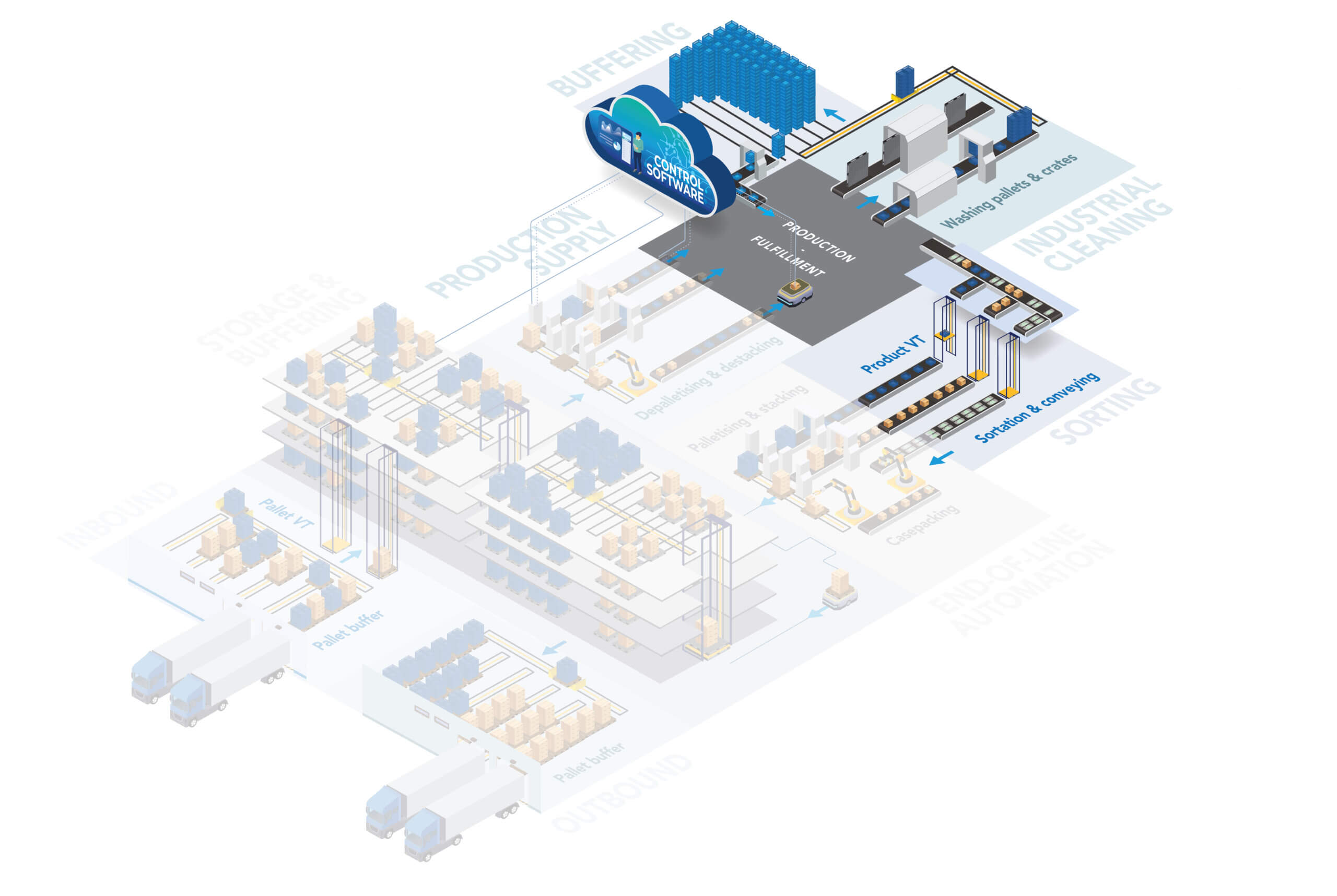 Crate cleaning
Maintain hygiene
at high capacity
Designing an optimal crate flow is key when crates need to be cleaned and handled by the hundreds and thousands per hour. Together with our partnering company Unifortes we create fully automated cleaning solutions that let you focus on your core business.
Turnkey automated handling and cleaning process
Ideal for high capacities and extensive logistics
In-house developed machines & software
Creating an automated and connected flow
We enable our clients in the agro & food industry to maintain high hygiene standards in demanding environments. For food processors of fresh produce, bakeries, meat and other processing industries. Our strength lies in delivering high-speed solutions with an extensive logistics process. We create a direct connection between your core process and docks for a fully automated flow.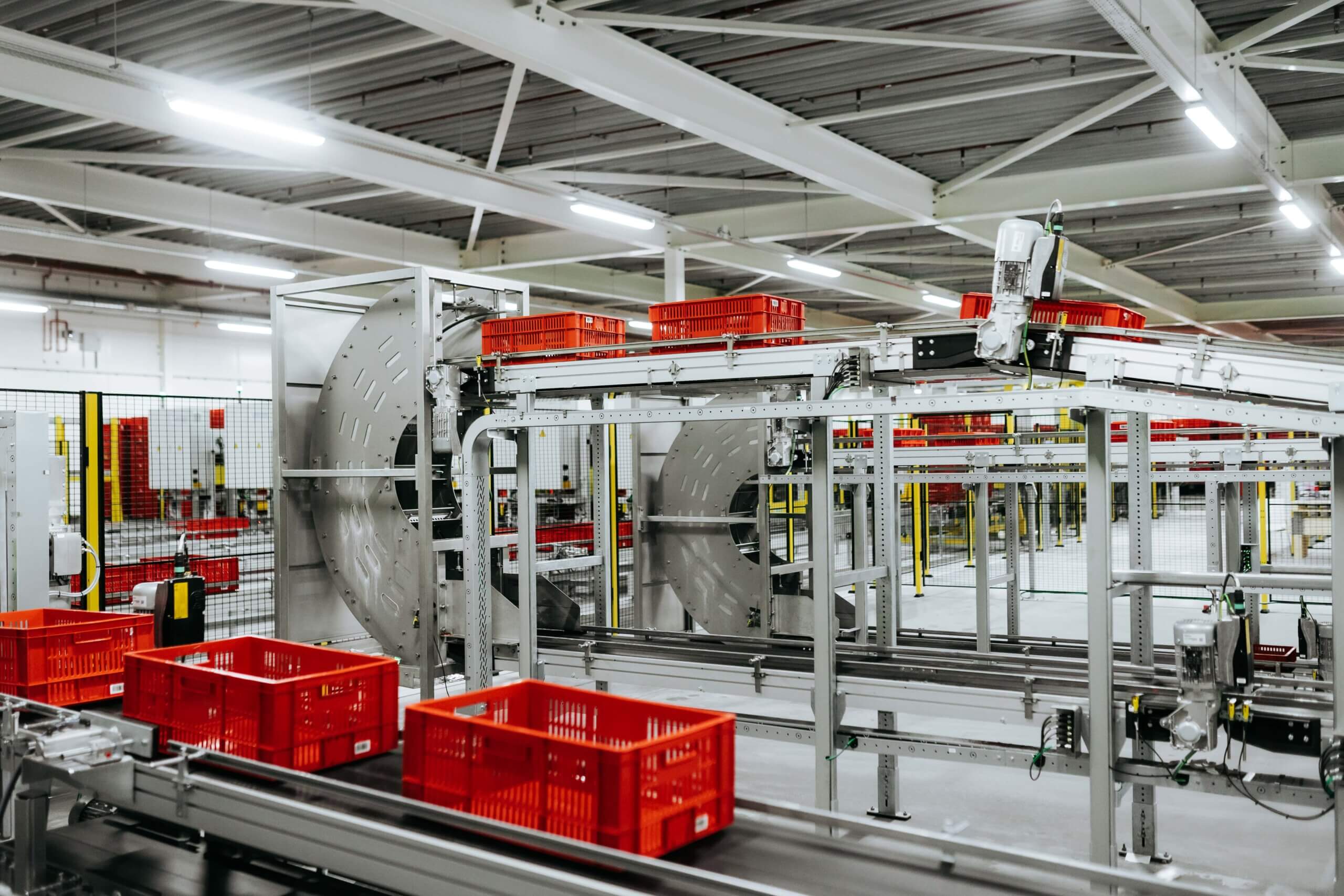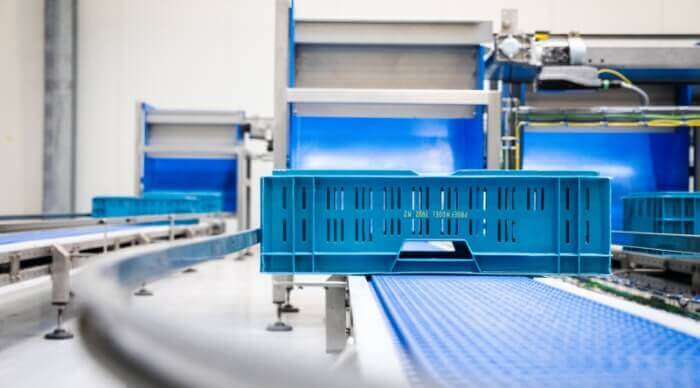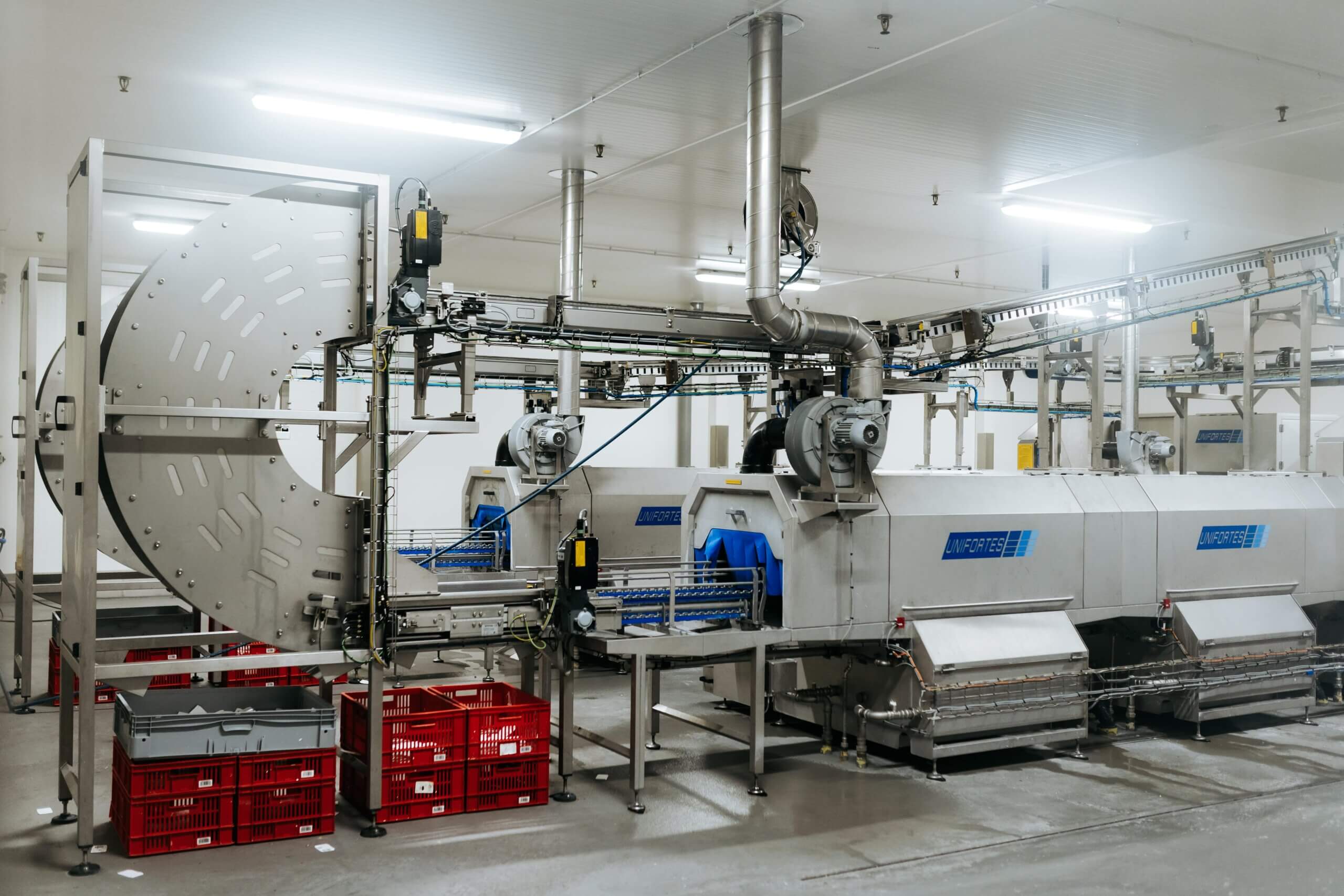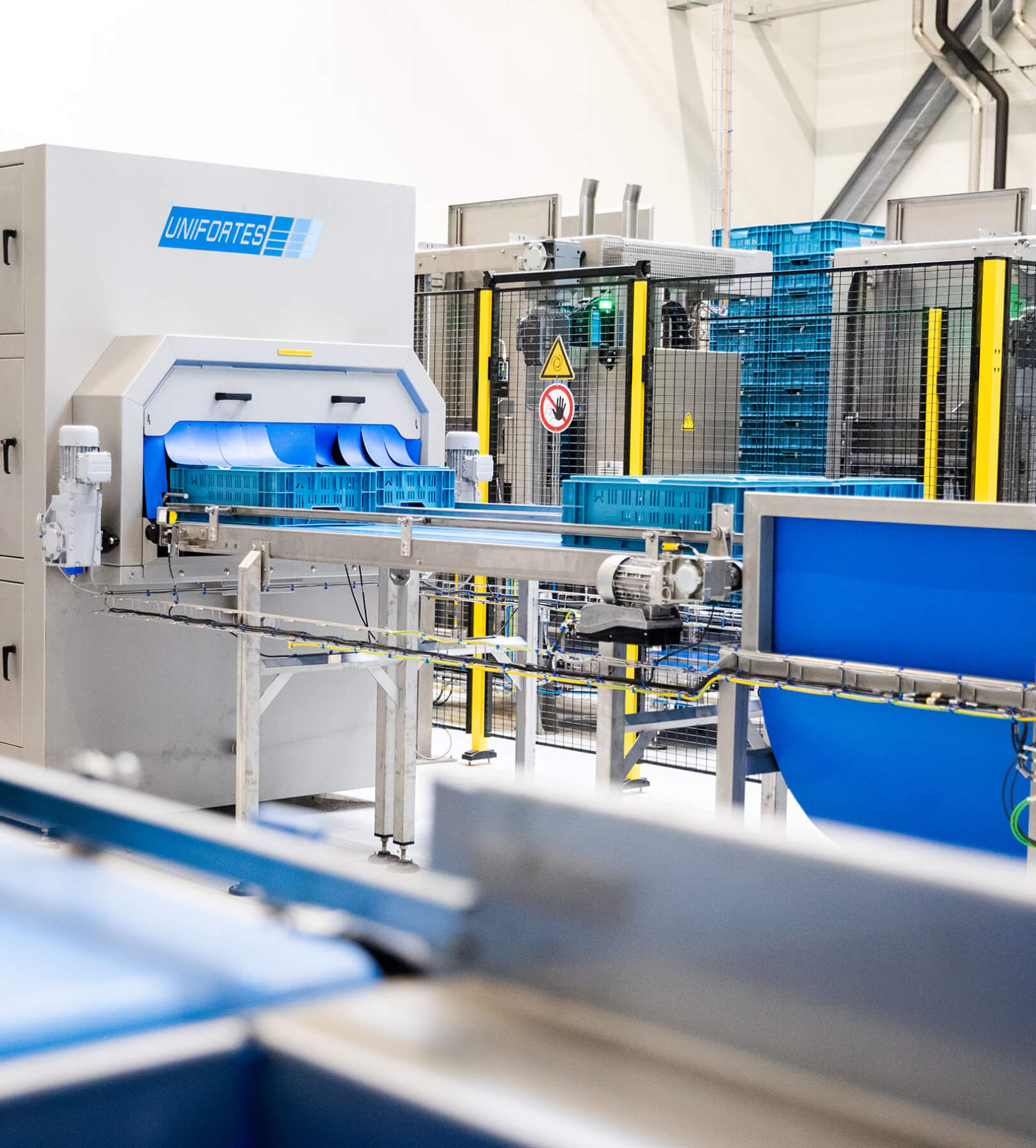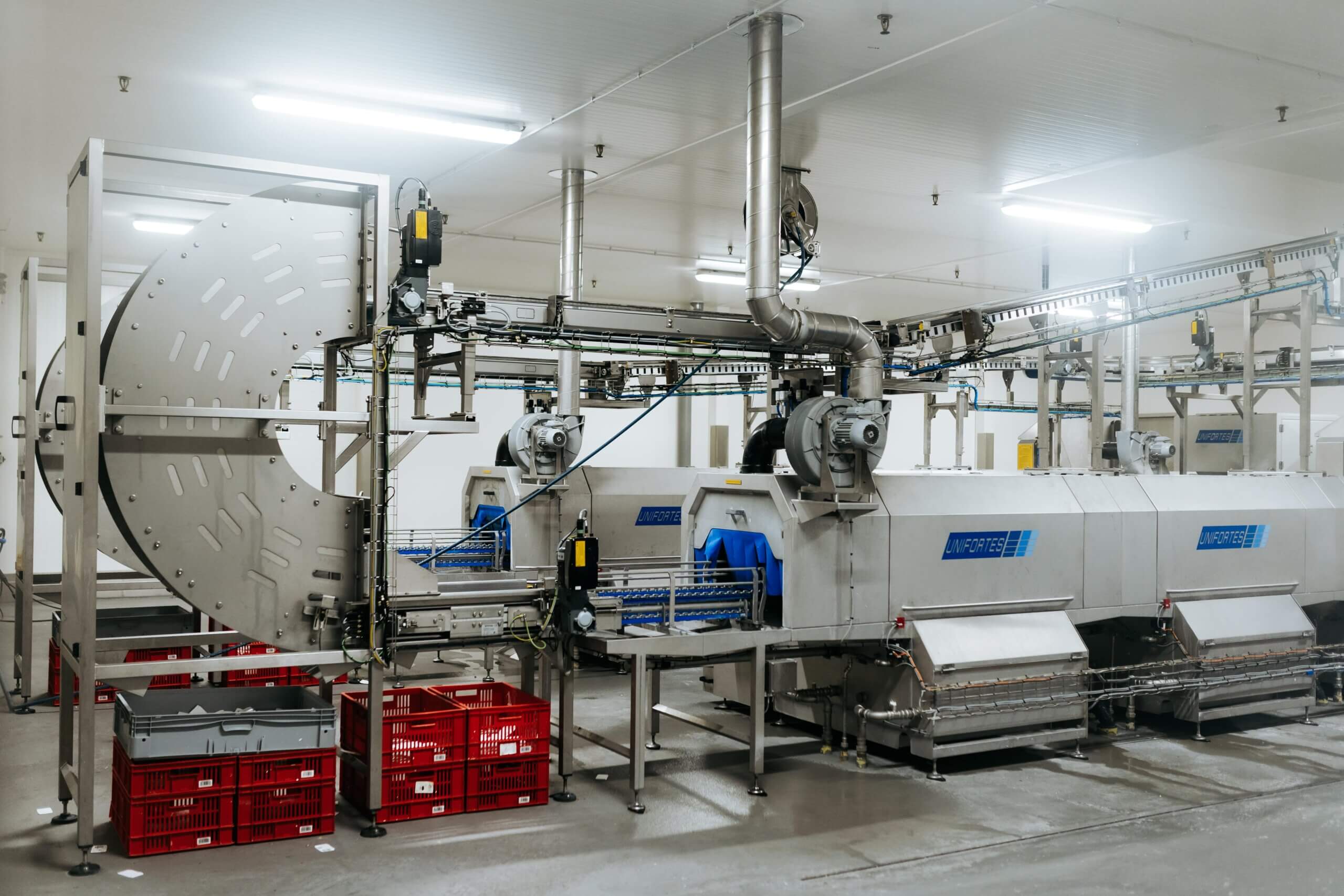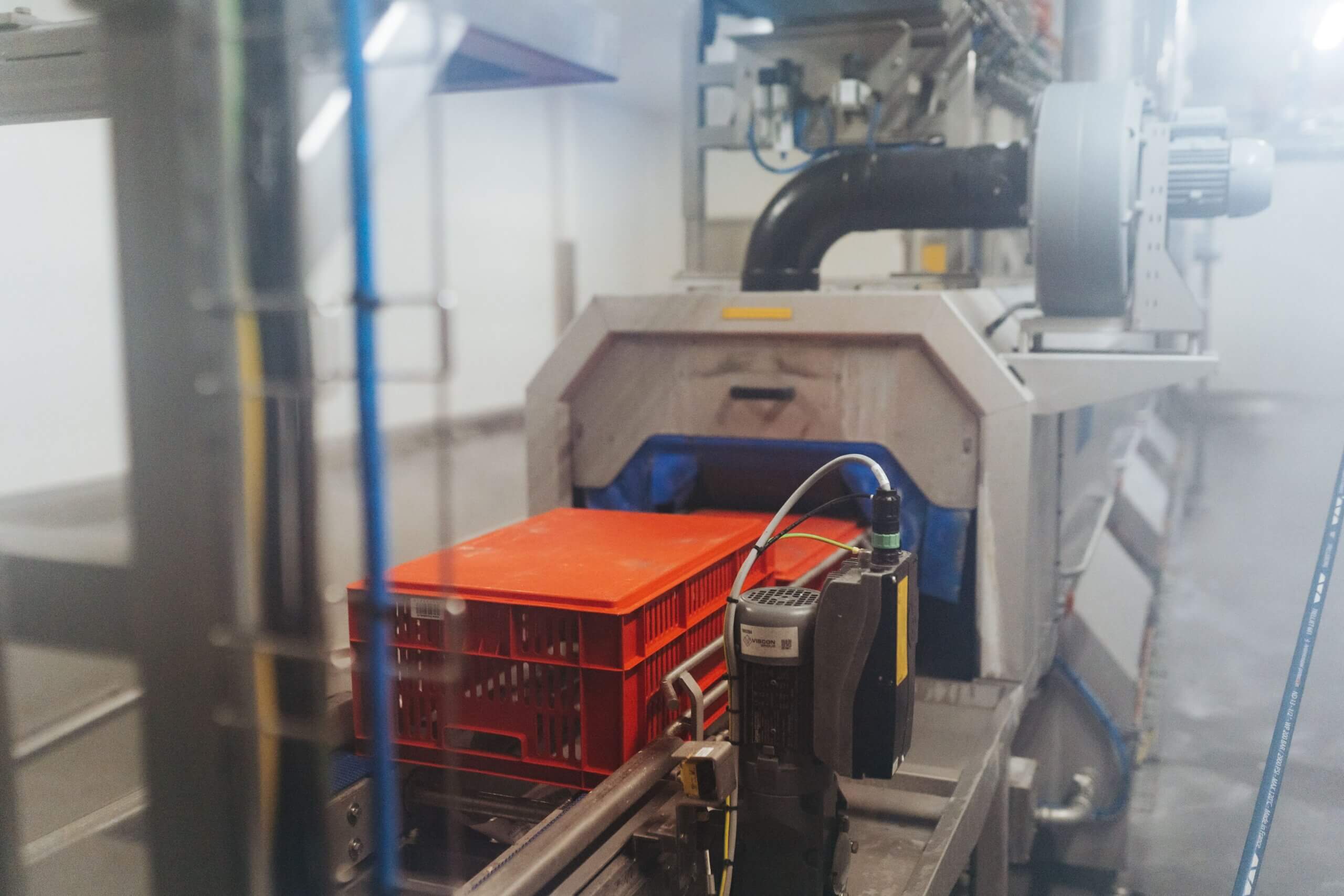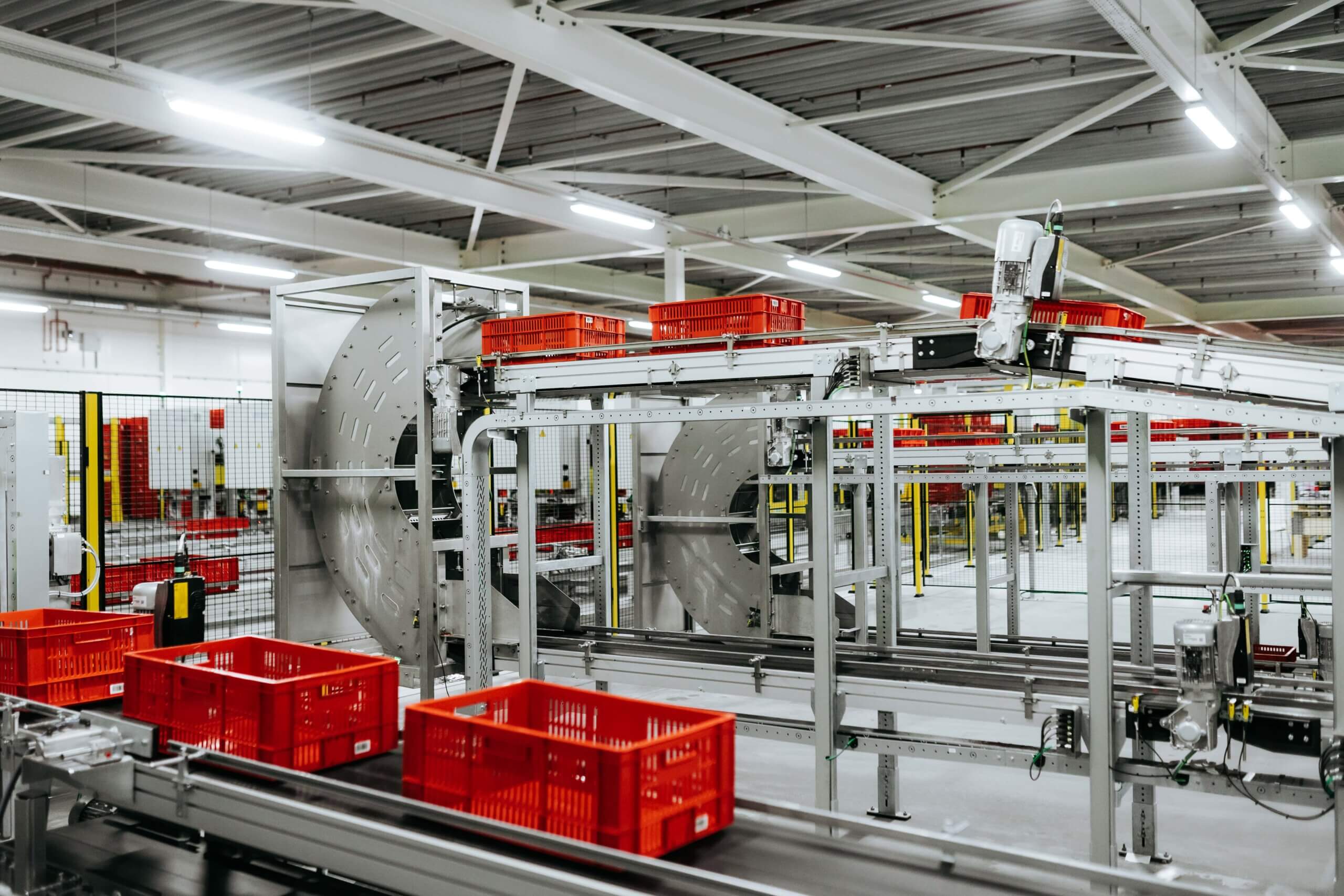 Partnership with Unifortes
Our joint-venture partner Unifortes offers industrial cleaning solutions, based on a range of modular washing and drying machines. Special attention is given to sustainability. For example, by using innovative filtration systems to optimize water reuse. Our close relationship and many years of working together ensure close coordination and an optimal solution design.
Complete package:
Hardware, software and integration
We design the concept, integrate all equipment & software and hand over a seamlessly working process. A flexible approach is possible thanks to our in-house engineering, production and software capabilities. We also combine our handling equipment portfolio with third-party solutions for robotics or AGVs for client-specific solutions.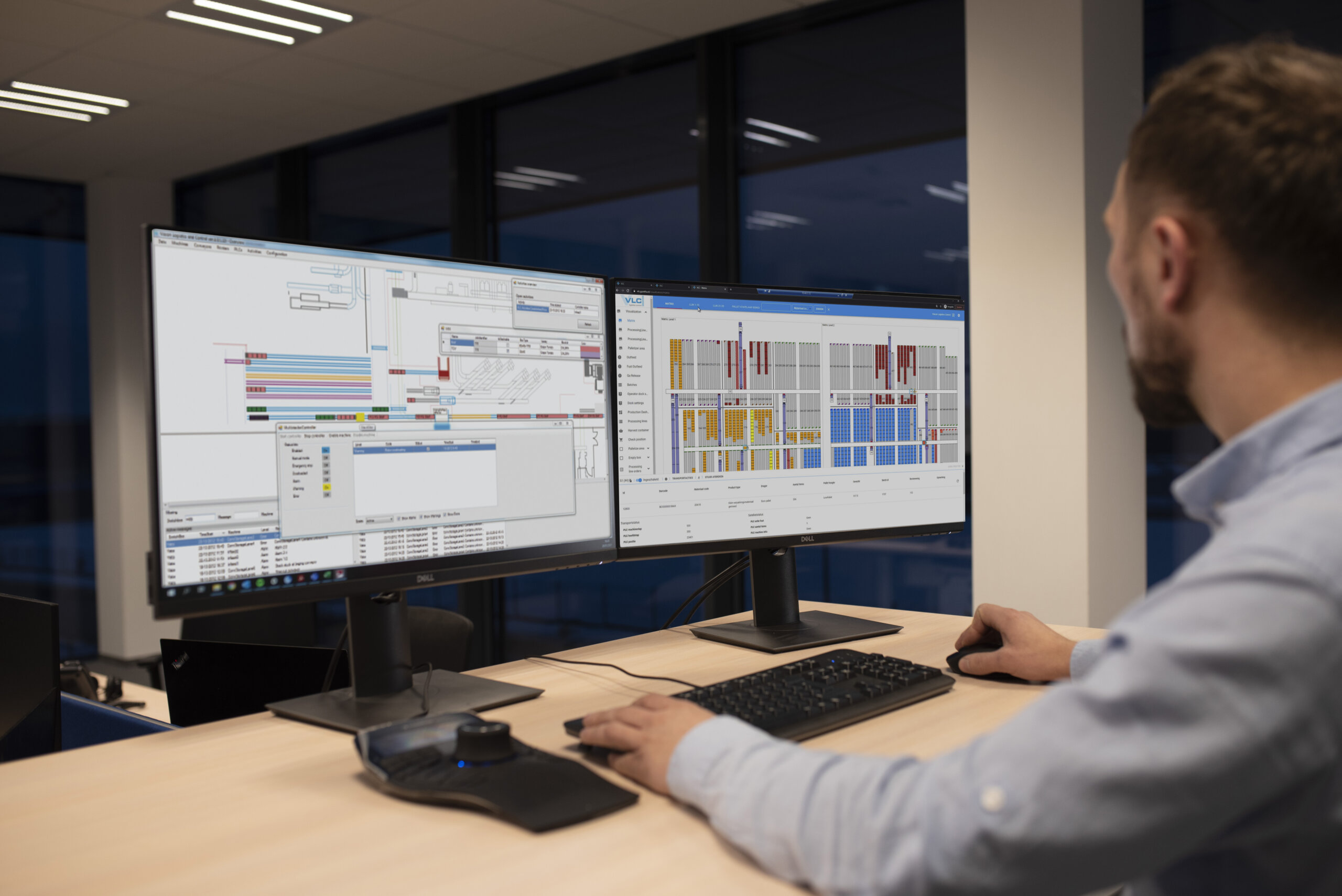 Industrial cleaning systems
Taking cleaning to a higher level
All expertise in production logistics