State of the art Dutch packing center
Now that labor shortage has become one of the biggest problems for a greenhouse grower, robots and clever machine vision technology are quickly winning terrain in pack houses.
Growers United build a new packing and distribution center in the Netherlands' Westland region. The strategic move to have a centralized processing facility to service the needs of the Growers United co-operative (including brands Prominent, Green Diamonds, Purple Pride and Sweet Point) allows Growers United to help facilitate the growth within the fresh produce market. The new packing center will be equipped with a high level of Viscon automation and is operating since 2020.

The new location alongside the A20 in The Netherlands' Westland region is equipped with the processing abilities to sort, weigh, package, label and palletise produce such as tomatoes of varying sorts, cucumbers, pointed peppers and eggplants.
Multiple processing and packing lines will be supplied which can process multiple order for multiple customers at once, making full use of the facilities capacity. Furthermore, the facility is equipped with automated palletizing lines and industrial cleaning systems for crates. Such a high profile project are complemented by the Viscon Logistics Control (VLC) software in order to track&trace and register all movements from supply of products through to the packing center.
Matrix storage system for 3000+ pallet positions
Viscon also developed an entirely automated 3000+ pallet position storage system, type 'Matrix' to buffer incoming produce. In order to coordinate this storage capacity, a combination of lifts, shuttles and wireless satellites allow for flexibility when considering the vast quantity of products that need to be processed per day.
The 'Matrix' system spreads through several areas separated by walls, creating different climate control areas. Shuttles are able to move between these different zones order to provide flexibility during seasonal fluctuations and product call.
During production on the pack floor, on top of this storage system, product left overs and/or different quality products can be sent back to the storage system for later needs. Moreover, this same system is also used for non-food items like multiple types of customer specific empty crates, boxes and packing materials. In fact the system holds all materials that are needed for the production on the floor above and can be requested at any time.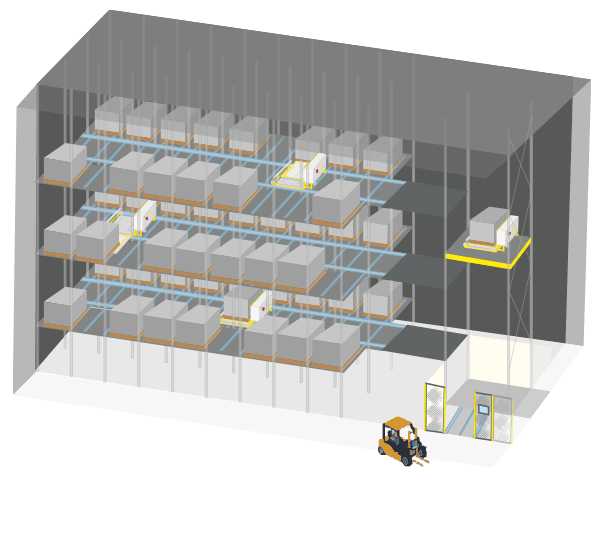 Multiple Processing & Packing lines
An equal number of fresh produce processing lines relating to customer specific packaging requirements are supplied to allow for multiple orders for multiple customers to be processed at once, making full use of the facilities capacity.
Industrial cleaning for crates
Finally, two highly advanced yet compact washing and drying installations are included to ensure that the top level of cleanliness is applied. Each washing installation is equipped with a dual lane washing tunnel, each lane washing 1,600 crates per hour! Furthermore, tried and tested means to effectively kill Tomato Brown Rugose Fruit Virus (ToBRFV) – should it provide an issue – is incorporated into each washing machine along with the inclusion of paper filters to ensure that effective water management is applied. The installation was completed once the 6,400 crates per hour had passed through the respective double dryers.
Full traceability
Such a high profile project will be complimented by the Viscon Logistics Control (VLC) soft- and hard-ware in order to track, trace and register all movements from supply of products through to the expedition.
Greenhouse Grown Vegetables
Download your brochure
Download here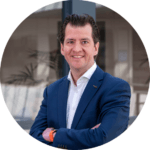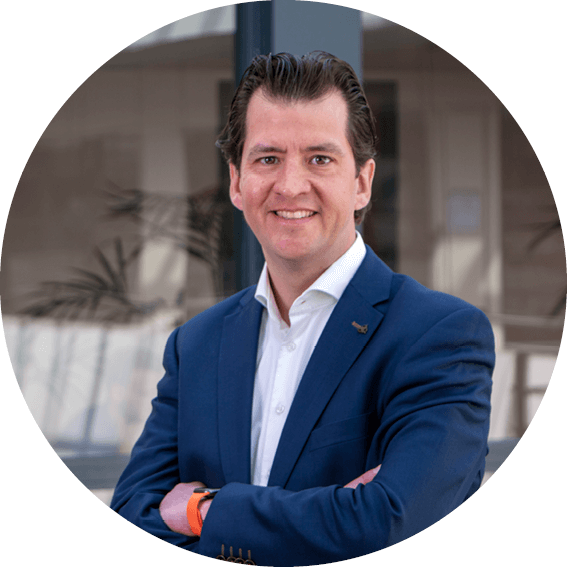 Area Sales Manager | Worldwide
Tim Huijben