New transplanting power combo at Gartenbau Hörnes
Gartenbau Hörnes in Viersen, Germany is the very first horticultural grower to have their hands on the newest development within the world of Visser Transplanters; the Visser Multi Planter. This new transplanter is developed to plant directly on the carrousel of a Mayer 2400 potting machine. Equipped with 12 wireless grippers which can move independently from each other, it can achieve the maximum capacity while planting up to 4 plants per pot.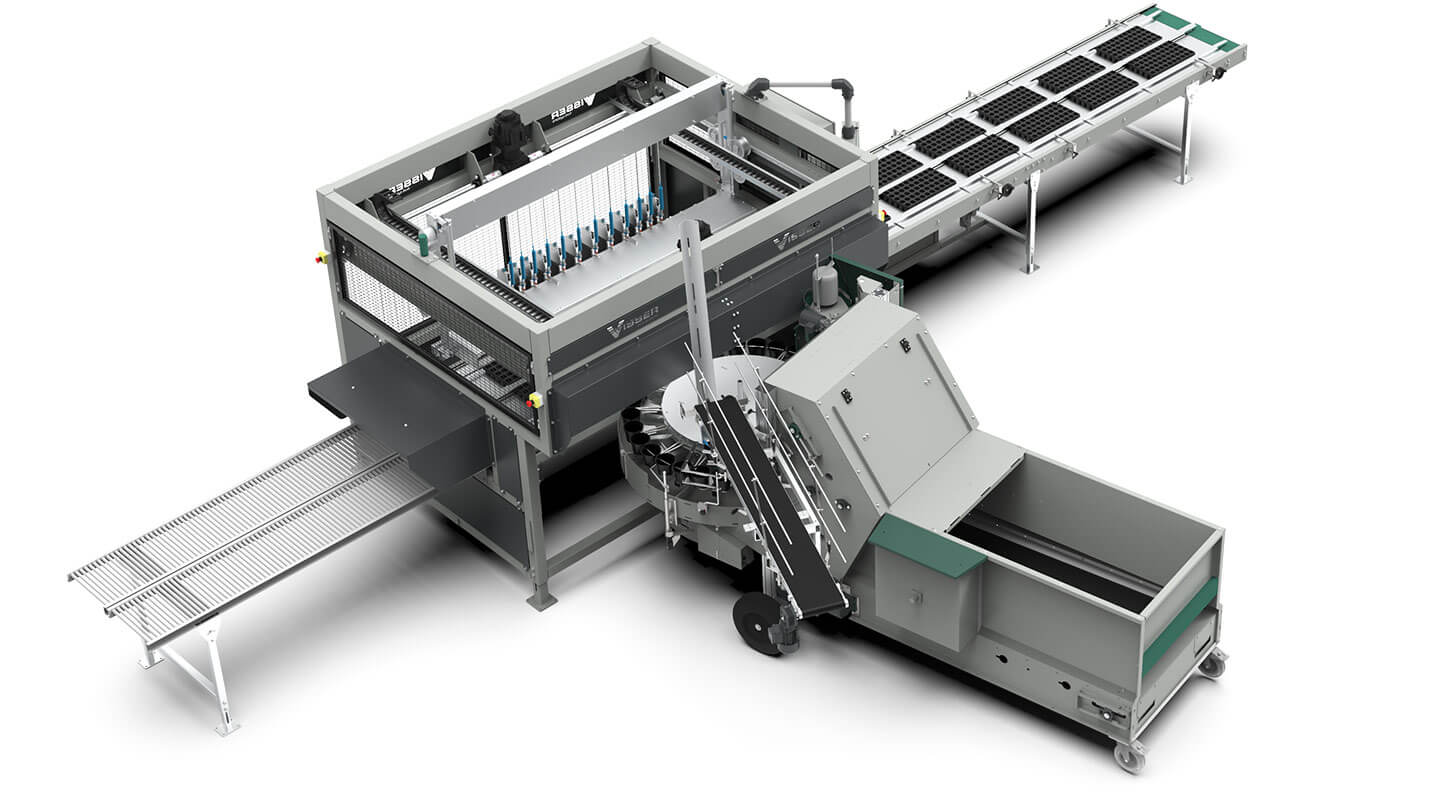 100% uptime
Equipped with 12 wirelessly controlled grippers, the Visser Multi Planter is extremely accurate and can plant up to 4 plants at a fixed position in a pot. Because the grippers have XY movement they can move independently from each other. This way both supply conveyors can be utilized to its full potential, so that all grippers are in motion 100% of the time. This means no more unproductive waiting time for incoming trays. Hans Hörnes: "When the first supply line is almost empty the right amount of grippers will take these last plants, while the other grippers already go to the second line. Because all grippers are in constant motion it simply works all the time at the highest capacity possible."
Better gripping force, more flexibility
By using new technologies the Visser gripper has been improved with greater precision, higher speed and better gripping force. The wireless grippers are not restricted by cables or tubes, and can be replaced by using a quick switch system. Klaus Hörnes: "Because of the improved gripping force the gripper can pick up 100% of the plants without the need for a push-up unit. Even hard rooted plants can be transplanted with ease." By simply changing the program on the touchscreen, the gripping range will become wider to handle larger plug sizes. Easy adjustable side guiding on the supply conveyors helps to change tray sizes within a matter of seconds.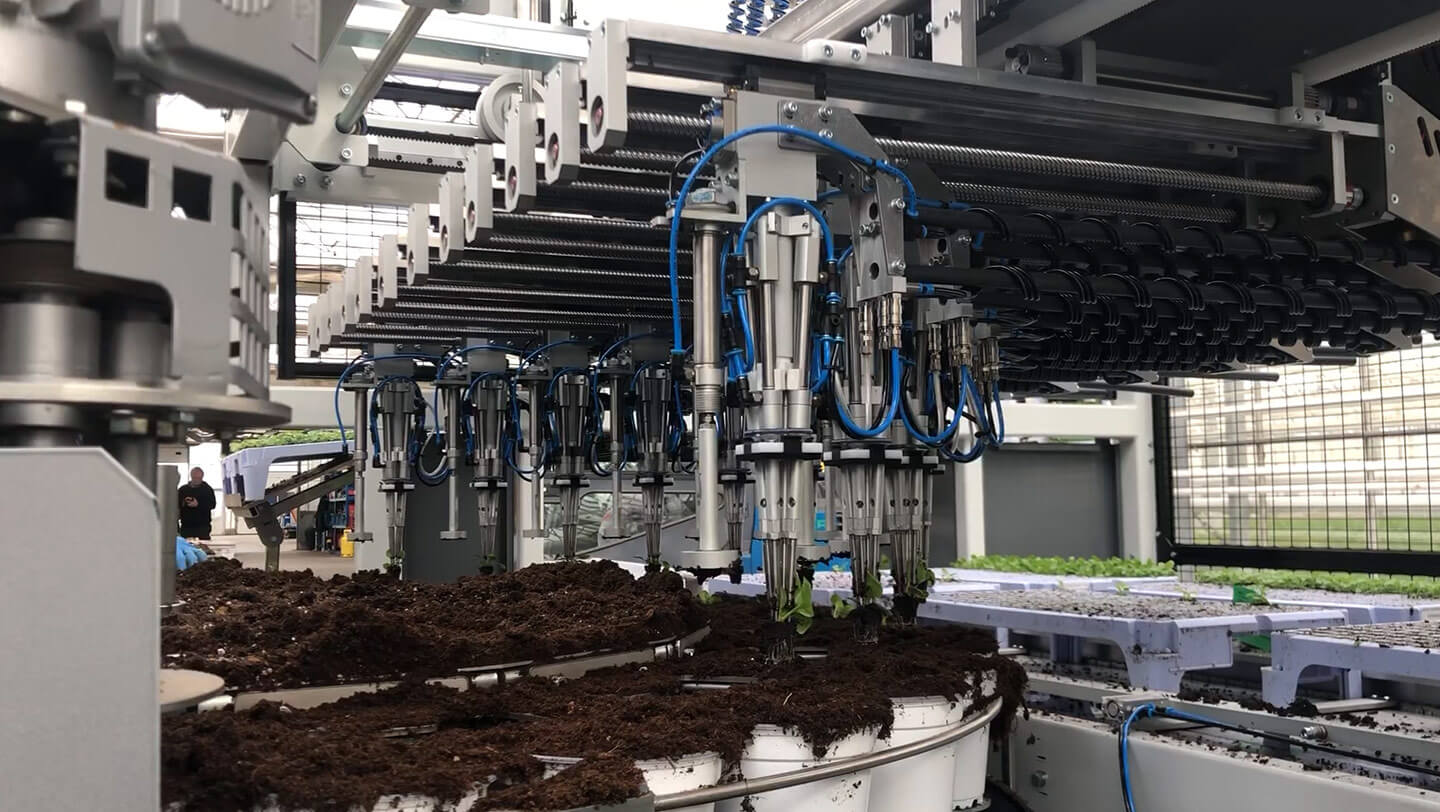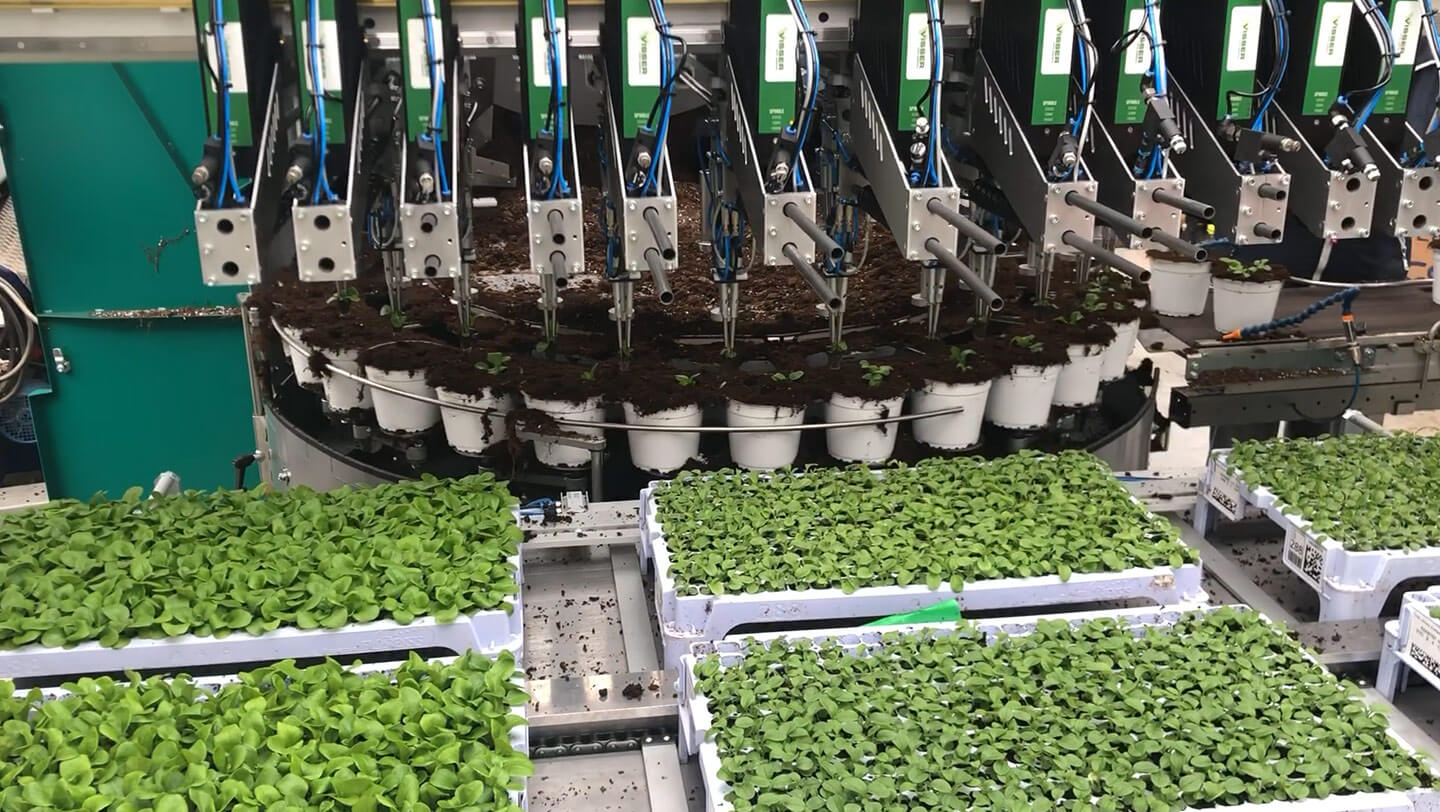 Visser and Mayer combination
The new Visser Multi Planter is developed to perfectly match the Mayer 2400 potting machine. The TM 2400 is distinguished just as much by the broad range of pot sizes that can be used as by its peak speeds of up to 7,000 pots per hour. The Visser and Mayer combination can handle a large spectrum of plants and can achieve high capacities without any unnecessary waiting times.
Hans Hörnes; "What was great about this project was the cooperation together with Mayer and Visser. Visser really listened to our ideas and implemented all of our wishes into the transplanting line. This resulted into a versatile and accurate transplanting line which can do everything we need."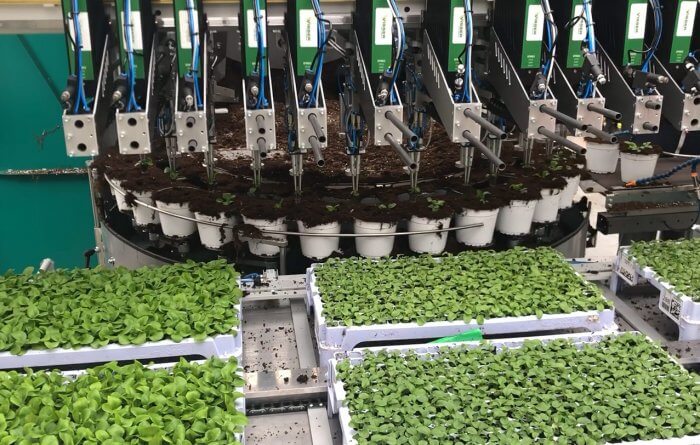 Wide range of options
The Visser Multi Planter can be equipped with a different number of grippers, with a range from 6 up to 12 grippers. The transplanter can be built with several kinds of infeed and outfeed options. Customers of Visser have the option to choose between one or two supply chain conveyors. Versatility is increased even more as the transplanter can also be used for tray to tray transplanting.
This high-performing combination illustrates perfectly how the high-quality products of the two leading suppliers for automation technology complement one another. For more information please check out our product page.
Global Sales Manager | Viscon Plant Technology & Hydroponics
Floris Berghout