Introducing Viscon Plant Technology!
Viscon Group divisions Visser Horti Systems (young plant automation), ViVi (breeding & tissue culture labs) and Viscon Aimfresh (industrial product development) join forces to continue as Viscon Plant Technology!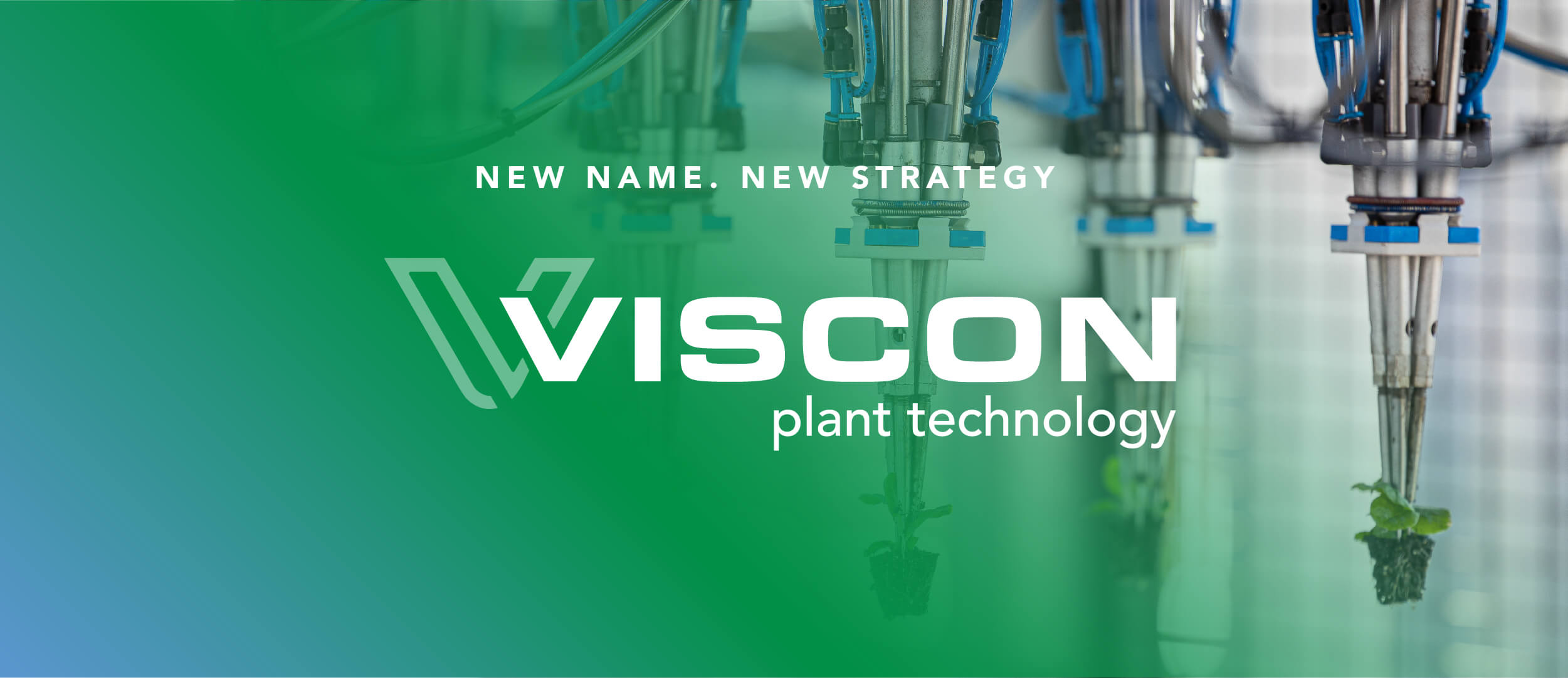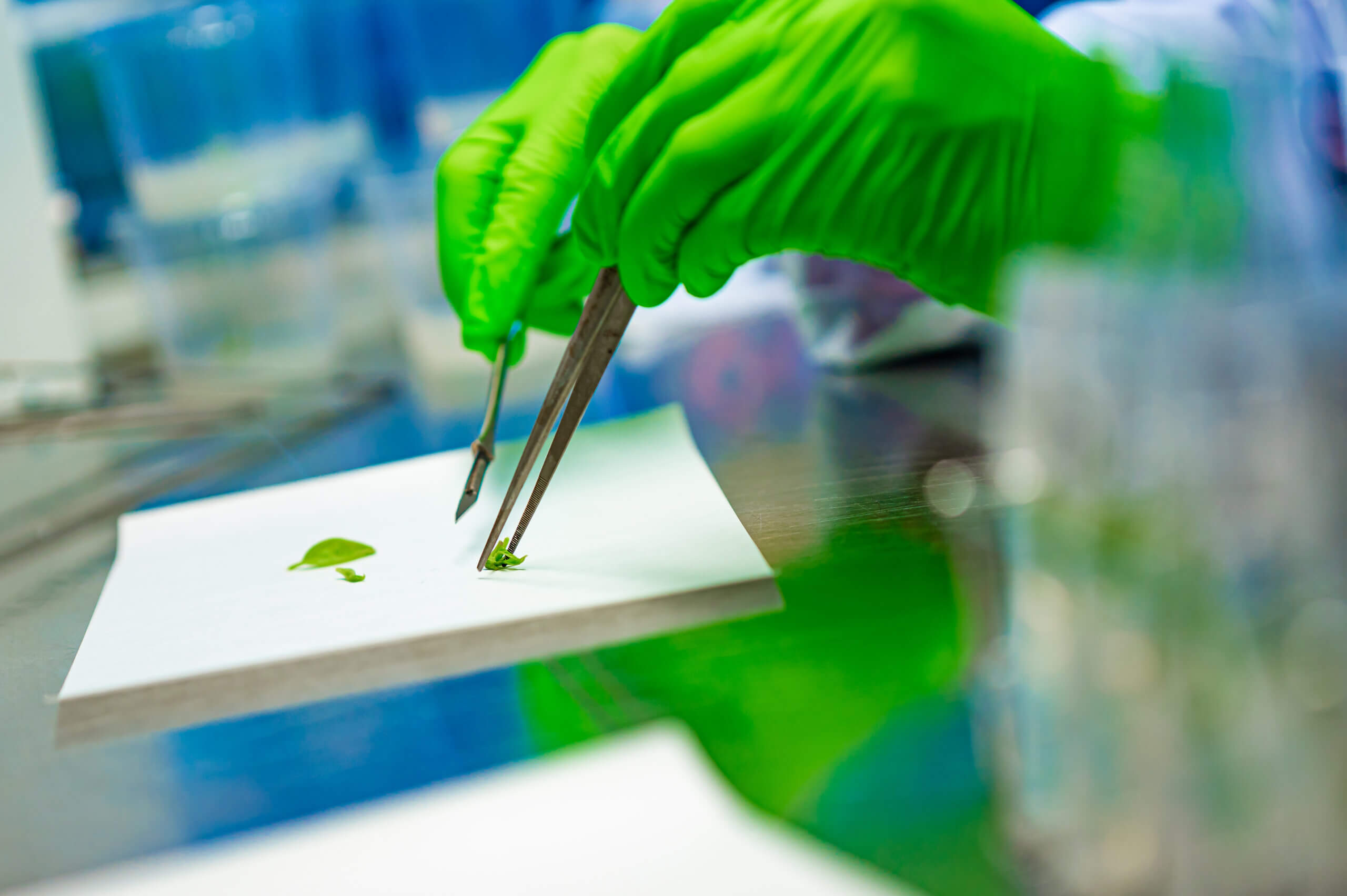 With the new name, the company is also strategically breaking new ground. Visser has in recent years increasingly specialized in the cutting edge between plant science and automation, also through the activities at ViVi and Viscon Aimfresh. The new Viscon Plant Technology will therefore focus on reliable automation, software & data, and plant science.
The Viscon Group family business has turned over a new leaf in 2019, by passing the torch to the next generation as well as the arrival of a new external shareholder. The Viscon divisions will be collaborating closer than ever before under the guidance of new leadership. For decades, Visser has been making solutions for the automation of processes in horticulture. In more and more total concepts, Visser has been collaborating with the other Viscon divisions – Viscon Fresh Produce, Viscon Factory Intelligence & Viscon Logistics. With the goal of "One Viscon" in mind, the Visser name is now changing to Viscon Plant Technology.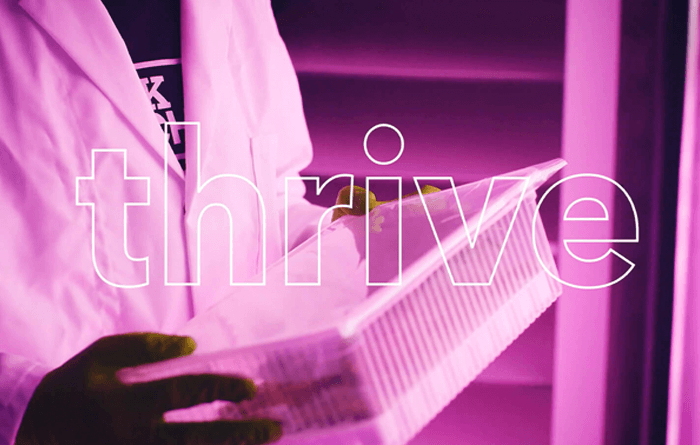 Bringing technology, plant science, and software together
With an extensive R&D department, organic plant knowledge is combined with the latest technological innovations. Developments in AI, vision, robotics, and IoT open countless new possibilities and are given a more prominent role within Viscon Plant Technology. A dedicated software platform is being developed with Viscon Factory Intelligence for this branch of the company. Viscon will also continue to invest in crucial domain knowledge and plant biology, in part through intensive cooperation with customers and partners.
Complete horticultural projects
Viscon Plant Technology's solutions are also increasingly a part of Viscon Group's complete horticultural projects, in which the company handles the automation of the entire production process: from starting material to harvested and packaged product. In these complete solutions, overhead software and data have an increasingly important role.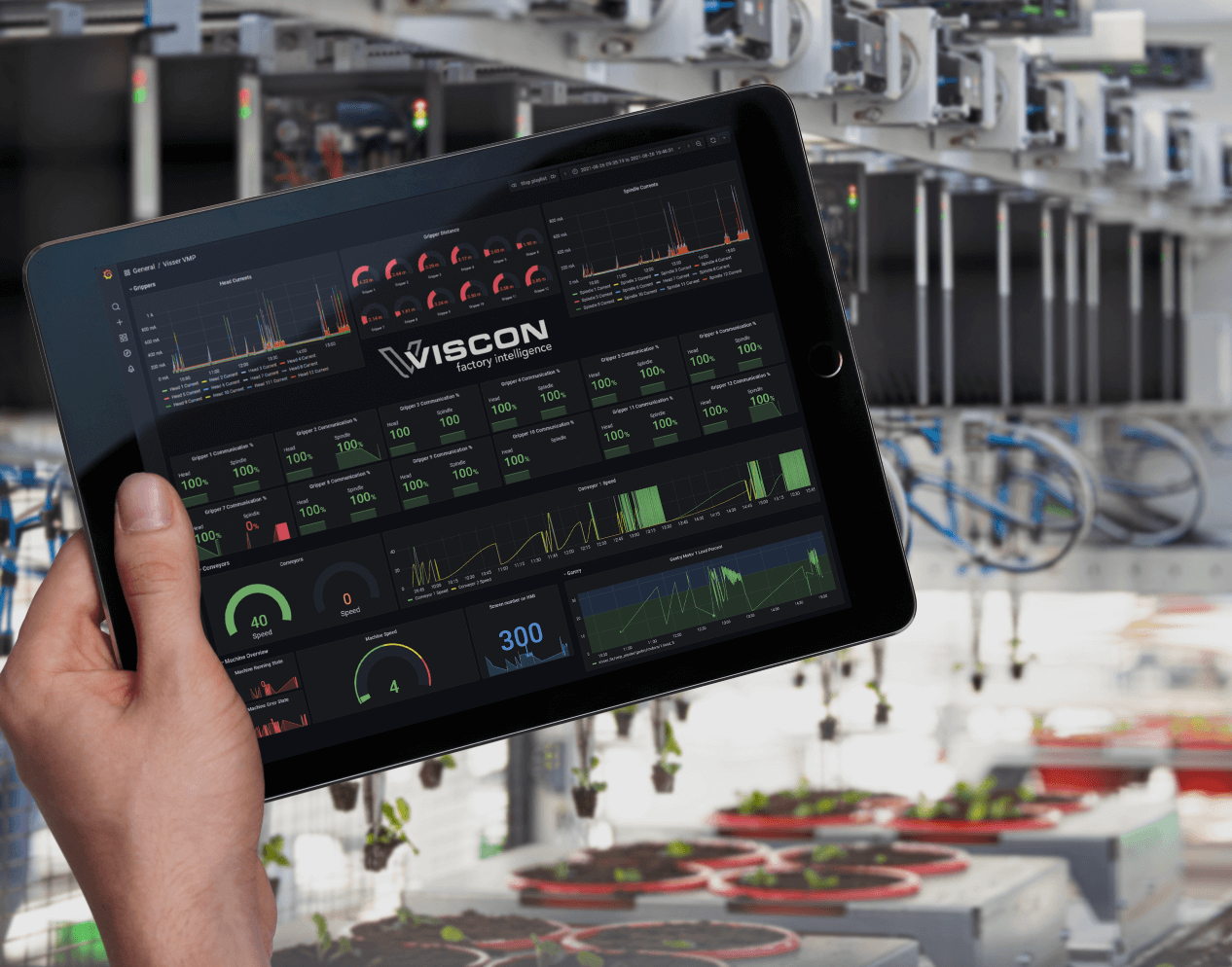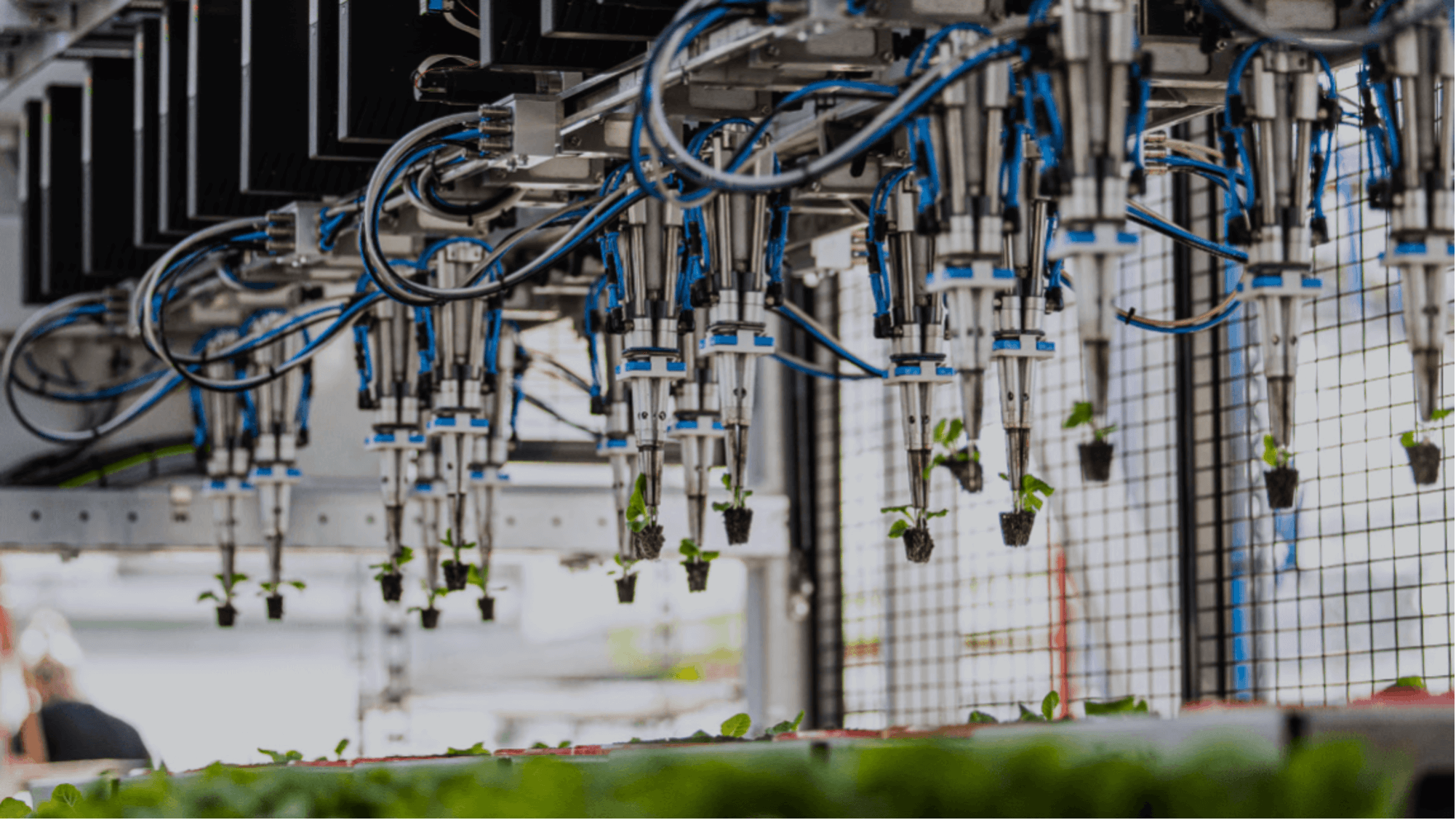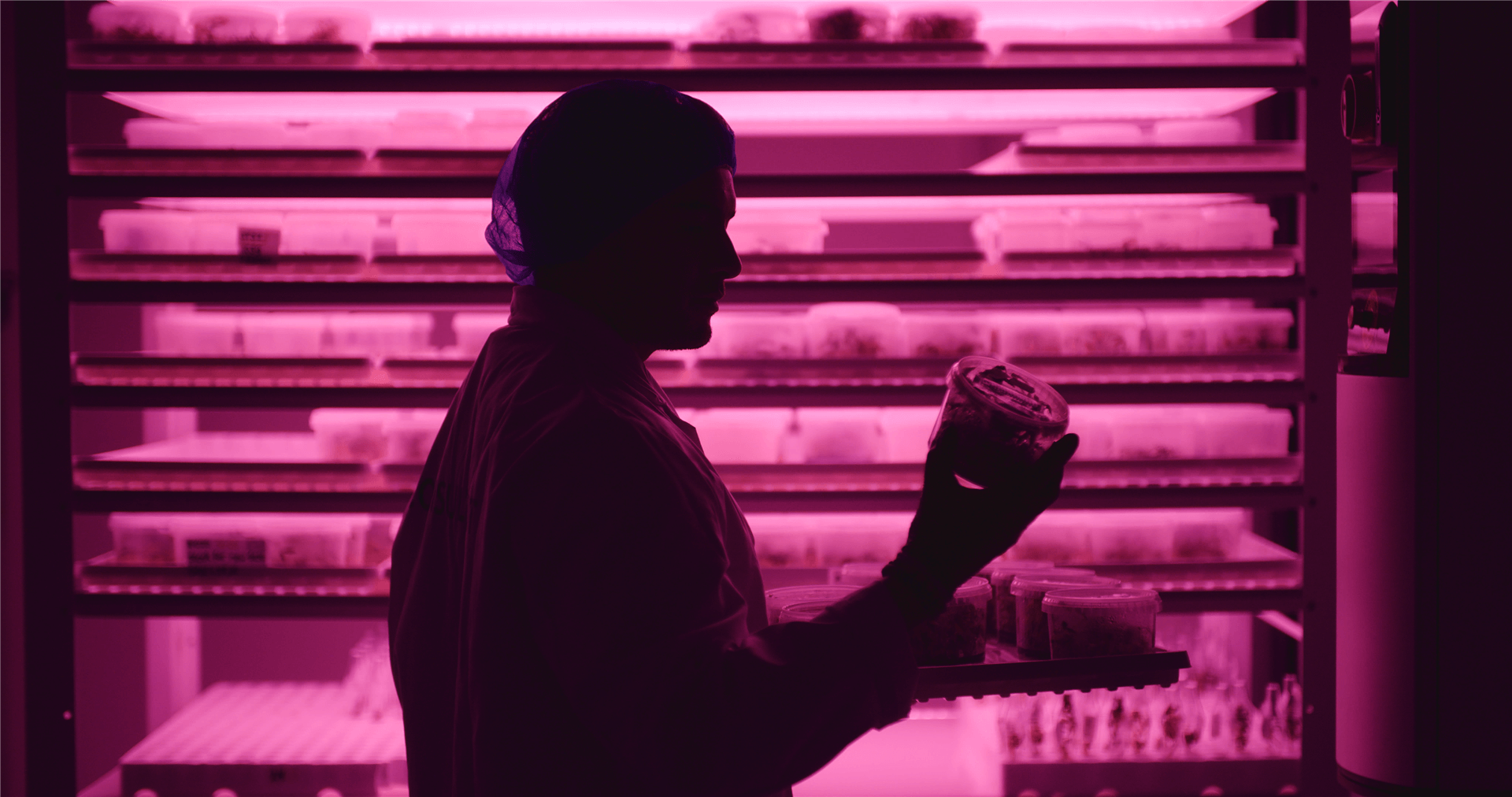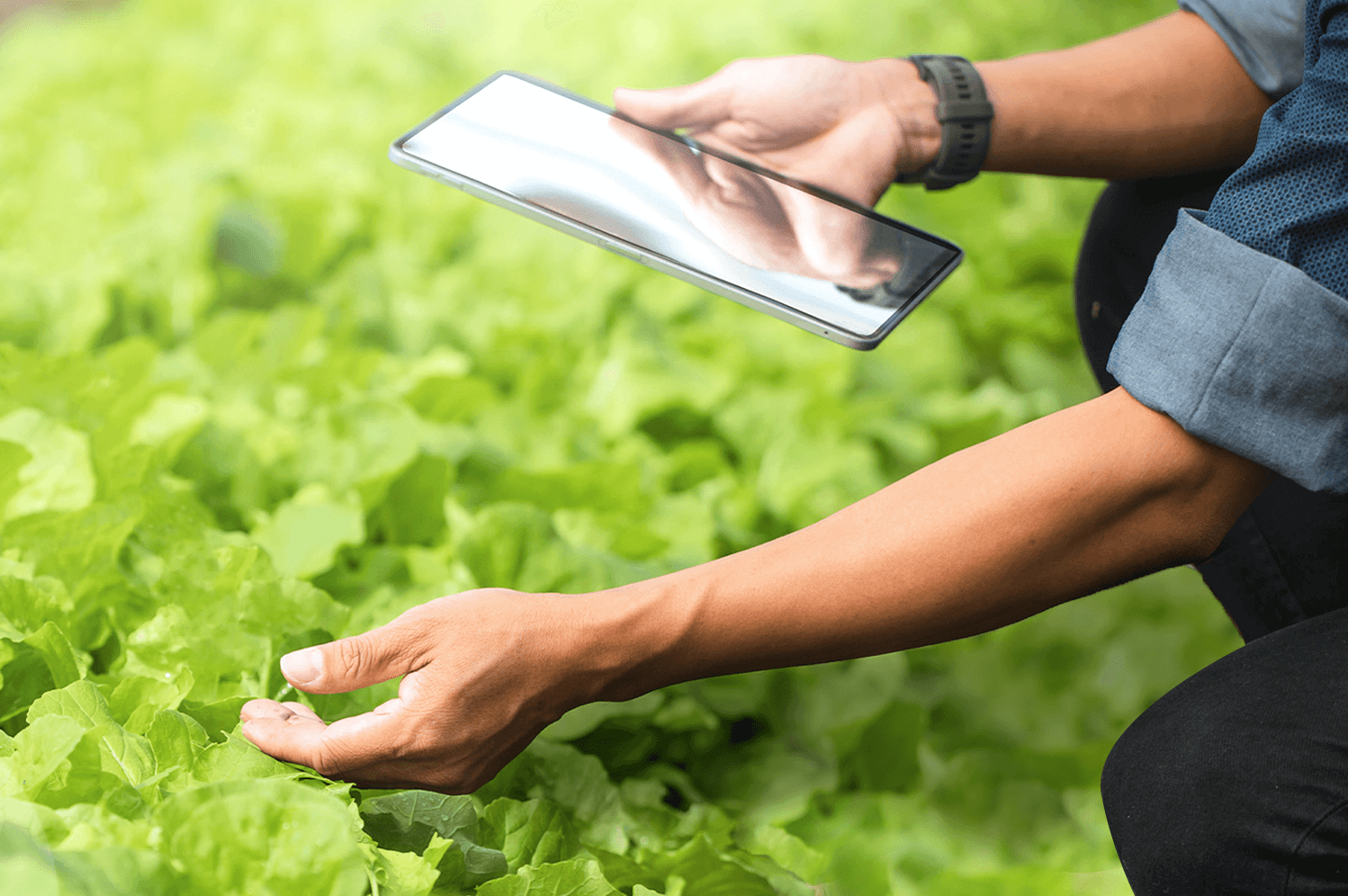 Viscon's Chief Strategy Officer Charlotte Langerak-Visser: 'With the further integration within the Group, we as Viscon Plant Technology are moving from silos to symbiosis, from doing everything ourselves to working together, from hardware to more software, from mechanical engineering to industrial technology, and from individual ideas to teamwork! We focus on strong innovations, collaborating with the divisions in the Group and working with strong distinctive partners.'
'With plant knowledge through science and software, we develop future-proof and innovative automation. With the entire Viscon Group, we offer complete platforms for all kinds of different crops. With you as customers and partners, we make the solution complete and optimal. We are growing and developing, as we look forward to a bright future of thriving together," says CSO Charlotte Langerak-Visser.
We invite you to join us at the IPM or Fruit Logistica for the reveal of the new name Viscon Plant Technology!