Automation Technology for Insect Farming – A Viscon/NACIA webinar
Wouter van den Berg and Jasper van Dijke from the Viscon Group presented a webinar on insect farming automation and crate handling for the members of the North American Coalition for Insect Agriculture (NACIA). In the webinar, Wouter and Jasper explore the implementation and benefits of automating an insect farm. This article summarizes the topics and key takeaways. You can check out the full broadcast below.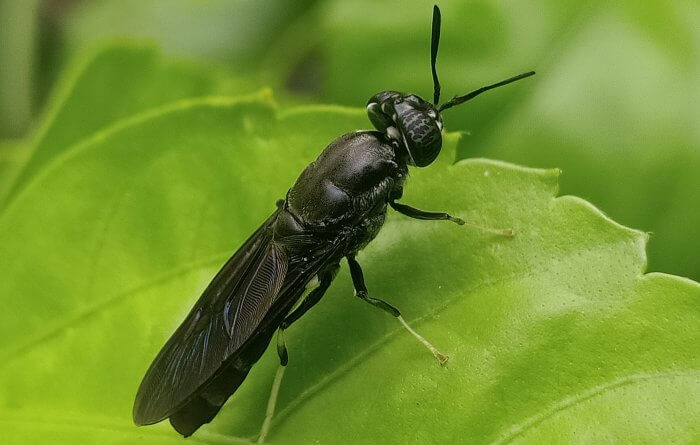 Benefits of automating an insect farm
First, automation is essential for scaling up production volume. With manual operations you are limited to small scale farms, simply because it requires more people to execute the handling of crates at high speed. Having machines carry out repetitive task of handling and moving crates at high speed enables scalability with a small workforce. A simple solution to start with can handle for example up to 200 crates per hour through various stages of the factory. This can be extended up to 1500 crates/hour or even more by using multiple lanes, which keeps it simple and delivers redundancy as well.
Secondly, machines offer a considerably lower margin of error. For an insect farm, it is crucial to maintain consistency throughout the nursery and rearing process. For example, via precise dosing of substrate and by collecting the right crate batch for harvesting at the right time. In addition, software allows farmers to control the entire flow of products, which helps to spot irregularities and respond quickly. Moreover, it helps the operators to identify improvements in their chase for optimal yields.
An automated insect production process also provides better working conditions. People don't have to lift and tip crates with heavy content anymore, nor stack and destack those crates. They can focus on less labor-intensive tasks instead. Moreover, by removing the crate weight as a handling restriction for people, automation also allows for using larger crates.
Viscon's solutions for insect farming
Viscon's expertise lies in developing complete systems for automated transport and storage of crates. We have supplied such systems for decades in predominantly agrofood markets. In recent years we built our understanding of the insect market and developed a sector specific approach, which we have successfully applied in practice. Our automation solutions can be implemented for BSF, mealworms or any other insect rearing process in which crates or totes are used. Thanks to our diverse factory automation solutions, we can work with a range of crate dimensions and other customer specific requirements.
The key to automation is to connect all the different pieces of machinery and installing this as an integrated solution running at high capacity. Our Factory Intelligence software enables just this, by integrating the software of Viscon machines and 3rd party machines such as feed dosing equipment.
This way we offer integrated handling solutions which seamlessly connect the nursery process, the rearing process, and the breed process for reproduction. We offer the cleaning process for crates as an integral part of our solution. Together with Unifortes, our in-house supplier of cleaning solutions, we ensure proper integration in the automation loop.
Moreover, Viscon also delivers automated storage solutions based on shuttle technology. These storage systems are connected to the internal transport system, avoiding manual operations for handling pallets or stacks of crates. In our storage designs we also integrate HVAC systems to ensure customer-ready solutions.
Internal logistics loop for BSF farming

Where to start? Exiting the manual phase
A common misconception is that factory automation is only beneficial for the largest of operations. However, farmers can start small and add automation modules as they grow. This way we reduce the threshold for scaling their business. In the webinar we give some examples of what gradual growth could look like. For instance, by implementing a line in which crates are cleaned, fed with substrate and neonates, and stacked for storage.
Full-scale insect farm automation
Other companies choose to invest in a large-scale facility when they finish their pilot phase. The key to full-scale insect farm automation is to establish a closed loop, as depicted in the webinar. This limits human intervention as much as possible and allows for the lowest operational costs. Via interaction with third-party suppliers, we ensure an efficient solution. For example, by writing the software rules for how many seconds a crate needs to be available for substrate dosing, before moving to the next phase.
Storage systems: single or multi-level
Storage solutions are offered for the nursery and rearing area. For the rearing storage, we offer two solutions. Where land is cheap and readily available, a single layer storage solution is likely to be most economical. In cases where space is scarce, a multi-level storage solution ('vertical farm') is the best solution. For large-scale mealworm farming, multi-level solutions are most obvious, given their longer rearing period.
Factory Intelligence Software
A vital part of automating and scaling an insect farm successfully, is the traceability of the entire process. Viscon's Factory Intelligence software can trace each crate and pallet throughout the facility, which gives our customer's great control of their process. Other data sources can be integrated to this platform, and we can link the Factory Intelligence platform to the customer's ERP/MES/SCADA or any other base. This enables sales teams for example to check the actual stock of finished products. Click here to read more about Factory Intelligence.
FAQ
How much downtime is needed for maintenance?
For the cleaning system, 4 hours of downtime are needed if the system runs up to 20 hours per day. This time is needed for example to change and reheat the water. As the loop is down during this time, other maintenance jobs can be executed simultaneously.
How much operations personnel is needed for an automated farm?
A closed loop automated insect farm requires about 2 to 3 people present for controlling, operating, and maintaining the crate handling system, depending on the size of the farm.
What are estimated running costs for an automated farm?
While the actual costs vary based on characteristics such as size and location, a good rule of thumb is to calculate around 3% of the initial investment as running costs per year for crate handling and storage. This number would include labor costs and consumed parts.
How high can you stack in the storage areas?
The ability to stack is dictated by the rigidity of the crates. While the internal transport systems can facilitate the weight and size of 3-meter-high stacks or taller, it can only safely do so if the crate tower stays rigid and stable. The size of the crate has an impact on this as well.
How to approach crate size?
For the nursery phase, the minimum size shouldn't be lower than 30×20 cm from an automation perspective. Any smaller than that will deteriorate the throughput of the factory and will increase the complexity of the equipment that needs to handle these smaller crates.
Regarding larger crates, the advantage is clear. The bigger the crate, the more volume per crate and the less crate handling needed. However, larger crates can be less structurally sound, need more energy consumption to be handled, and exert more wear and tear on the equipment. We can handle crates up to a standard pallet size.
Get in touch
Are you looking to upgrade and automate your insect farm? Whether you are interested in modular automation or a full-scale project, we can help you get started! Feel free to contact us with any inquiries. You can also read more about our solutions for insect farming here.