Visser Horti Systems now SKL certified
The use of plant protection products through watering and spraying equipment must be carried out efficiently and above all safely. Visser Horti Systems is approved by SKL to perform the mandatory inspections of watering and spraying booms used in the Dutch horticultural sector.
About SKL testing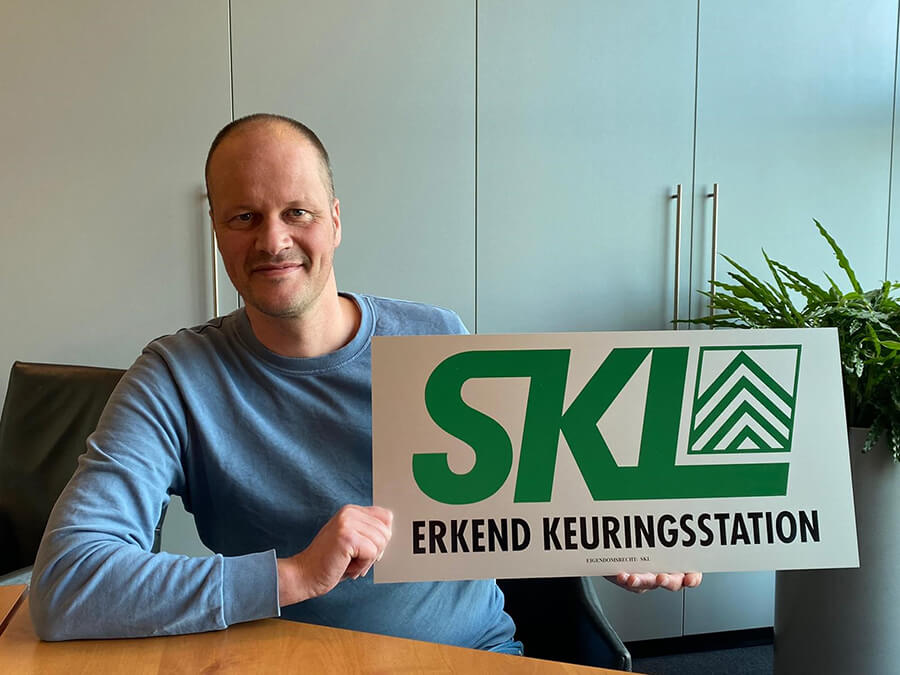 A SKL test is a recurring inspection of spraying equipment on functionality and safety. The SKL protocol for inspections is based on the content of the article 8 of the EU directive for a Sustainable Use of Pesticides. In 2015, the ministry of Economic Affairs has integrated the obligation to inspect sprayers in their legislation. Meaning that legally all field crop sprayers have to be inspected every 3 years by an official SKL certified testing station.
Subjects of inspection
Visser Horti Systems is certified by SKL to carry out the periodic SKL inspections of watering and spraying booms used in horticulture. An inspection contains a thorough check of the following:
Functionality and condition of controls, rudders, pressure control, spray booms and spray guns
Capacity and condition of pumps and liquid tanks
Attachment and condition of spray lines and accessories
Accuracy of measuring equipment and dosing systems
Face value of liquid release
System leakage
Presence and functionality of filters
Questions & contact
We are happy to answer your questions regarding the SKL inspection of your machines and installations. Contact our inspection team for more information or make an appointment immediately at +31 (0) 78 673 9808 or SKL-keuring@visser.eu.