Fully-automated tomato handling at Botoma
Quality tomatoes require quality handling solutions! That's why Botoma partnered with Viscon Eastern Europe to realize a completely automated logistics solution in Poland. We installed an optimal combination of stacking, de-stacking, palletizing and de-palletizing units that streamline the flow of crates. This allows Botoma to handle their high-quality tomatoes at 720 crates per hour, with just a single operator.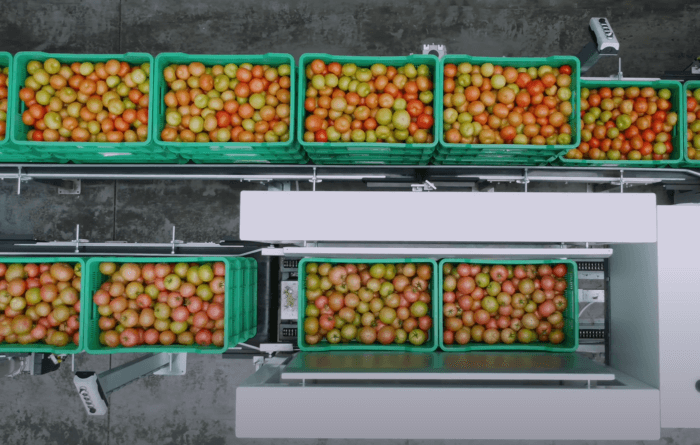 Large-scale cultivation handled efficiently
Botoma cultivates large quantities of regular and pink tomatoes in their 30 ha of high-tech greenhouses. The facilities are fully equipped with climate controlling computers, allowing Botoma to cultivate throughout the entire year. This constant output of high-quality fruit does demand a smart and capable handling solution.
This is where Botoma's challenge came in. The facility only had limited floor space available to accommodate any machinery. So they were looking for a solution that could handle their high output, of both regular and pink tomatoes, and be as space efficient as possible. Challenge accepted! Viscon Eastern Europe delivered a handling sequence that can de-stack, scan, sort, stack, and palletize the full crates, while also incorporating the handling of empty crates and pallets to close the loop. All in all, the entire automation as shown in the video fits in a 35x12m space.
Furthermore, this project is incorporates AGV trolleys, that can be seen hauling the crates to and from the greenhouse. These trolleys were specifically used for their maneuverability, as they can efficiently and reliably operate in tight spaces.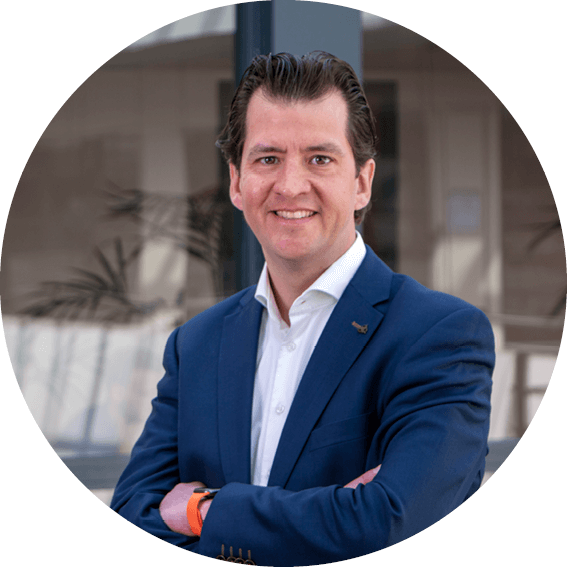 Tim Huijben | Area Sales Manager
Interested? Let's get in touch!
Why Viscon?
In their search for the right partner to build their handling automation, Botoma had set some key requirements. First and foremost, the quality of the machinery had to be top-notch and proven. This ensures that their investment results in a reliable and durable solution, that can withstand the test of time as well as continuous operation.
Secondly, it was important to have a partner who has an established local presence. Because the handling is such a vital part of the production, it is crucial that we are nearby to provide service, support, and spare parts at a moment's notice. Both these criteria were met with our market-leading quality and performance, as well as our local production facility and offices in Poland.
When it comes to the delicate and intricate handling of fresh produce, Viscon can be your partner. We specialize in offering total logistic solutions for a wide range of fruits & vegetables, including tomatoes, mushrooms, potatoes, carrots, onions, soft fruit and more. For a more in-depth overview of our solutions, have a look at our Fresh Produce brochure.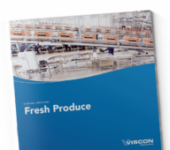 Viscon Fresh Produce
Download your Brochure
Download here