Mechanical Engineer – Viscon Plant Technology
Ben jij een werktuigbouwkundige in hart en nieren en wil je meewerken aan de ontwikkeling van onze nieuwste machines? Kom ons engineeringsteam van Viscon Plant Technology versterken!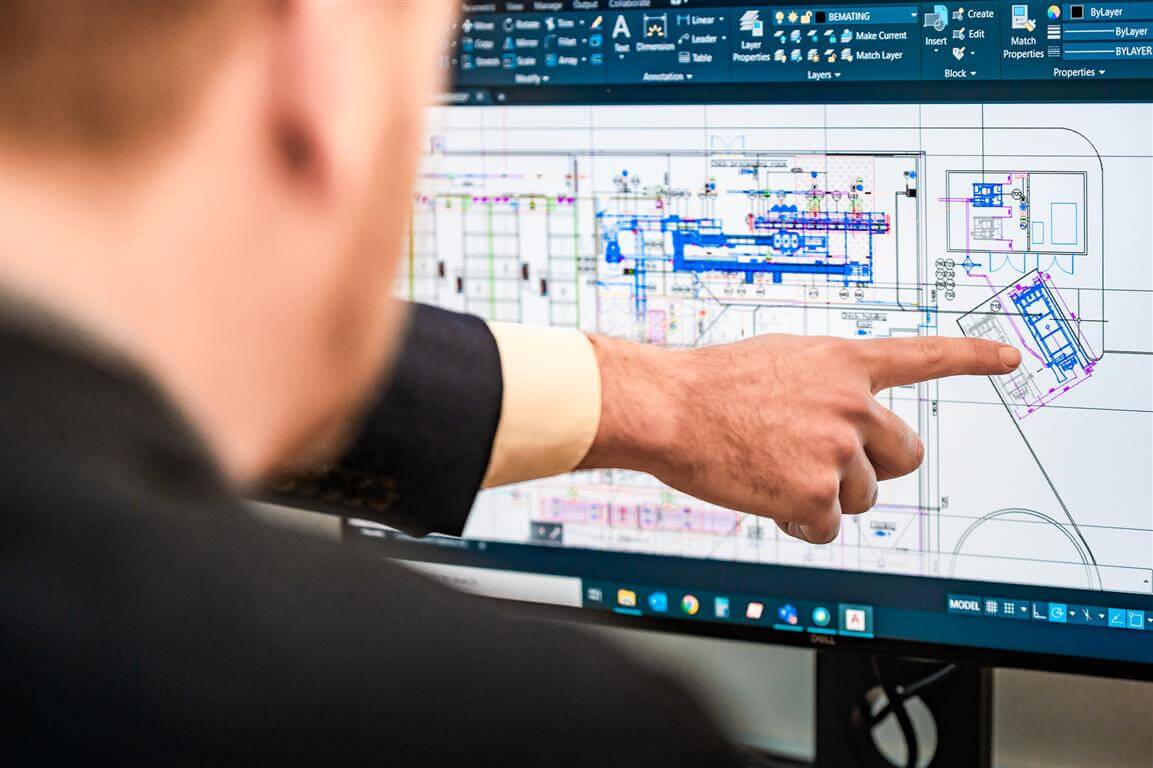 Wat ga je doen?
Als Mechanical Engineer bij onze business unit Viscon Plant Technology werk je concepten en ideeën uit voor de automatisering van elk tuinbouwproductieproces. Je neemt proactief deel aan het ontwerpproces van (speciaal)machines en systemen. Daarnaast werk je samen met de projectleiders, programmeurs, monteurs in de werkplaats en inkopers aan projecten. Je bent betrokken bij het complete ontwerptraject van verkoop tot realisatie. Je bent verantwoordelijk voor het modelleren van machines en denkt mee over nieuwe concepten voor specifieke lijnen. Ook heb je contact met verschillende leveranciers om ervoor te zorgen dat onze machines worden voorzien van de kwalitatief meest geschikte, nieuwe onderdelen.
We zijn constant in beweging en blijven naast de ontwikkeling van nieuwe machines werken aan doorontwikkelingen en standaardisatie van de huidige machines. Als Mechanical Engineer neem je het initiatief om de bestaande machines en onderdelen te verbeteren. De aanpassingen en verbeteringen voer je door in de machinedocumentatie waardoor deze altijd up to date en van hoge kwaliteit blijven.
Wat vragen we van je?
Je hebt een afgeronde HBO Werktuigbouwkundige opleiding.
Je hebt praktische kennis en ervaring hoe machines in de werkplaats geproduceerd worden.
Je hebt kennis van vormgeving en machinebouw bestaande uit plaatwerk constructies in (roestvast)staal.
Je bent een techneut in hart en nieren en hebt 3D-Cad software snel onder de knie.
Je bent analytisch, werkt nauwkeurig en gaat graag zelfstandig aan de slag.
Je bijt je graag vast in een technisch vraagstuk om machines tot in detail uit te engineeren.
Je stelt hoge kwaliteitseisen aan je eigen werk en kan zelfstandig een engineeringstraject leiden.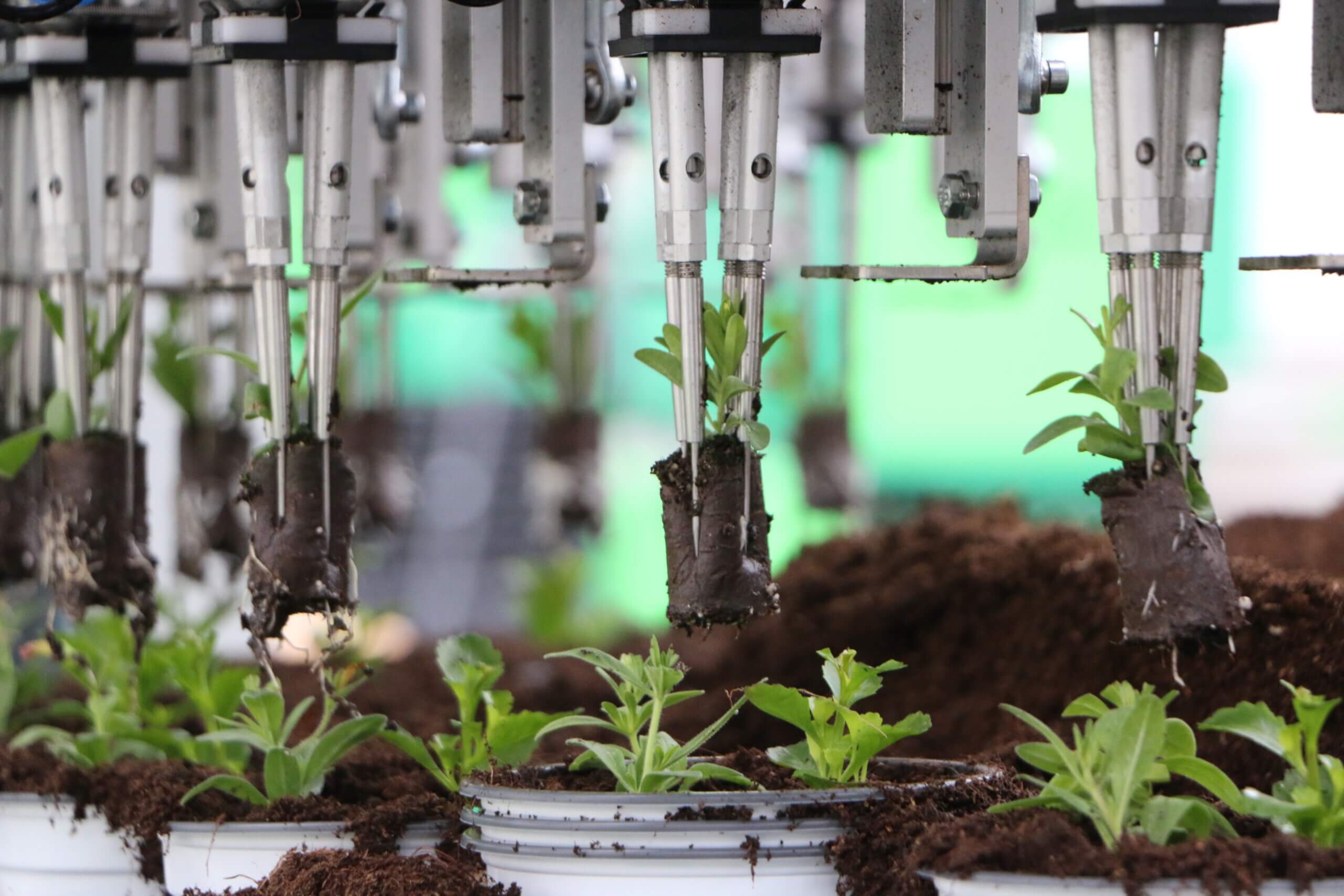 Wat kunnen we je bieden?
Je bent van harte welkom in onze innovatieve werkomgeving en nodigen je uit ook met deze mindset aan de slag te gaan.
Er is bij ons veel ruimte voor jouw visie en inbreng, we vinden het fijn als je meedenkt over nieuwe mogelijkheden.
Je werktijden zijn (in overleg met je collega's) flexibel in te delen.
Een goede balans tussen thuiswerken en op kantoor. Van een laptop tot een thuiswerkplek en ook thuiswerkvergoeding als je vanuit huis werkt.
25 vrije dagen. Heb je er meer nodig? Ook dat behoort tot de mogelijkheden.
Natuurlijk bieden we je ook een marktconform salaris.
Verder ontvang je 8% vakantiegeld en een dertiende maand 😊
Mochten je ambities om verdere opleiding vragen, is hier een persoonlijk opleidingsbudget voor beschikbaar.
Waarom je deze functie juist bij Viscon wilt uitvoeren?
We zijn een organisatie die altijd balanceert tussen de dynamiek van innovatie en de structuur van standaardisering. Onze klanten in de Agro & Food sectoren willen namelijk de nieuwste techniek en dit betekent dat het bij ons nooit saai is! Elke dag werken er bij ons 300 collega's mee aan de meest innovatieve, kwalitatieve en creatieve oplossingen om producten van  A naar B te verplaatsen binnen productieorganisaties. Waarbij A het geoogste/ geproduceerde product is en B, dat is bij jou in je winkelwagen! Van zaadje tot tomaatje, van jong plantje tot perkgoed, van ei tot kuiken.
De business unit waar we jou voor zoeken is Viscon Plant Technology. In deze business unit leveren wij turnkey oplossingen voor de automatisering van elk tuinbouwproductieproces voor zowel grote als kleine tuinbouwbedrijven. Door nauw samen te werken met telers zijn we in staat teeltkennis te combineren met de nieuwste technologische innovaties. Daarnaast zijn wij gespecialiseerd in weefselkweekproductie en meerlaagse systemen in gecontroleerde omgevingen.
Werving & selectiebureau of detacheringsbureau? We stellen de interesse op prijs en begrijpen dat jullie als intermediair de kandidaten onze toffe posities willen voorleggen en zo bijdragen aan onze ambities. Maar dit is niet hoe wij onze werving hebben ingericht. Dit betekent dat alle ongevraagde profielen die worden aangeboden op Viscon vacatures, als directe sollicitaties zullen worden behandeld.