Industrial Engineer – Viscon Group
Wij zijn op zoek naar een Industrial Engineer om ons R&D team te versterken. Als Industrial Engineer ben je verantwoordelijk voor het  vertalen van een prototype naar een commercieel gereed product. Je speelt een cruciale rol in het succesvol overbrengen van producten vanuit de ontwikkelingsfase naar de productiefase. Ready? Let's go for it!
Wat ga je doen?
Als Industrial Engineer heb je een adviserende rol in de prototype fase van een innovatie. Op het moment dat het prototype voldoet aan de vooraf afgesproken specificaties neem je een leidende rol en bepaal je in samenwerking met het prototype en operationele team de optimale productie technologie, materialen,  partners en denk ik je mee over standaardisering van het proces.
Daarnaast heb je de verantwoordelijkheid voor de operationele implementatie van het product. Je stemt service contracten af en zorgt voor implementatie van de nieuwe innovatie bij de eerste klant. Ook draag je zorg voor  het onderhouden van de relatie met eventueel betrokken strategische partners. Na een succesvolle implementatie bij een eerste klant draag je het product over aan het operationele team.
Je bent als verbinder tussen verschillende teams het aanspreekpunt voor het projectteam en andere belanghebbenden, zowel intern als extern.  Je hebt een technische achtergrond met een natuurlijk talent voor organisatie en communicatie.
Wat vragen we van je?
Minimaal een afgeronde Bachelor WTB of Mechatronica.
8 tot 10 jaar Ervaring in productie-engineering en projectmanagement.
Sterke communicatieve vaardigheiden.
Uitstekend vermogen om te plannen en te organiseren.
Probleemoplossend vermogen en de capaciteit om snel beslissingen te nemen.
Een gezonde dosis nieuwsgierigheid.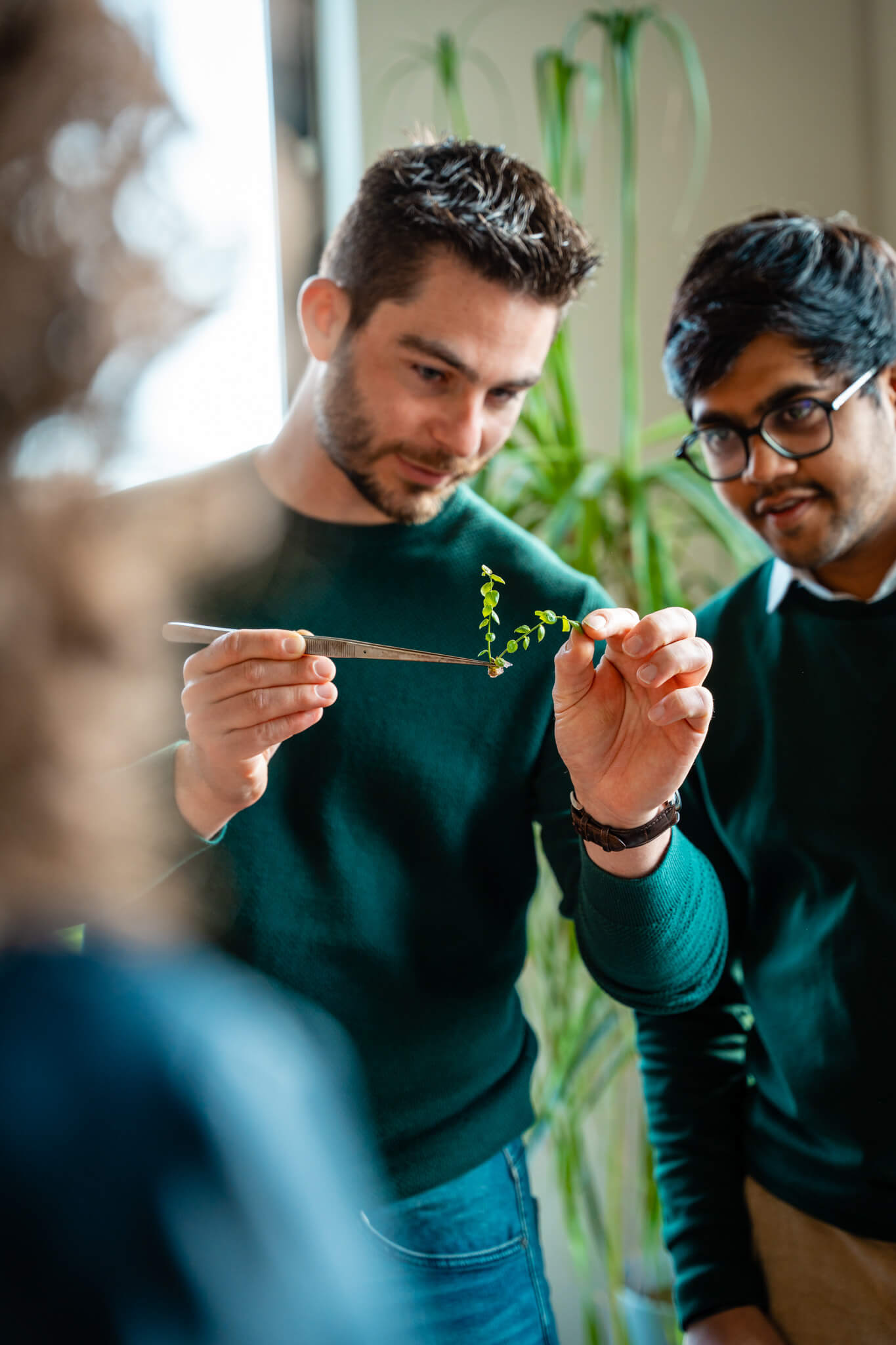 Wat kunnen we je bieden?
Je bent van harte welkom in onze innovatieve werkomgeving en nodigen je uit ook met deze mindset aan de slag te gaan.
Er is bij ons veel ruimte voor jouw visie en inbreng, we vinden het fijn als je meedenkt over nieuwe mogelijkheden.
Je werktijden zijn (in overleg met je collega's) flexibel in te delen.
25 vrije dagen.
Een 13e maand (kun je extra vrije dagen van kopen).
Een goede balans tussen thuiswerken en werken op de zaak. Hiervoor faciliteren we je met een thuiswerkplek en je ontvangt een thuiswerkvergoeding op je thuiswerkdagen.
Natuurlijk bieden we je ook een marktconform salaris.
Mochten je ambities om verdere opleiding vragen, is hier een persoonlijk opleidingsbudget voor beschikbaar.
Waarom je deze functie juist bij Viscon wilt uitvoeren?
We zijn een organisatie die altijd balanceert tussen de dynamiek van innovatie en de structuur van standaardisering. Onze klanten in de Agro & Food sectoren willen namelijk de nieuwste techniek en dit betekent dat het bij ons nooit saai is! Elke dag werken er bij ons 300 collega's mee aan de meest innovatieve, kwalitatieve en creatieve oplossingen om producten van  A naar B te verplaatsen binnen productieorganisaties. Van zaadje tot tomaatje, van jong plantje tot perkgoed, van ei tot kuiken.
Viscon is gespecialiseerd in het automatiseren van productieprocessen. Onze systemen zorgen voor een zo efficiënt en effectief mogelijk proces met zo min mogelijk verspillingen en menselijke interventie. Projecten van Viscon zijn gericht op de automatisering van complexe logistieke bedrijfsprocessen, met hoogwaardige en innovatieve machines. Bij het ontwerp hiervan gaat, naast de productiviteit en efficiency van het productieproces, speciale aandacht uit naar hygiëne, gebruiksvriendelijkheid en de arbeidsomstandigheden van het bedienend personeel.
Werving & selectiebureau of detacheringsbureau? We stellen de interesse op prijs en begrijpen dat jullie als intermediair de kandidaten onze toffe posities willen voorleggen en zo bijdragen aan onze ambities. Maar dit is niet hoe wij onze werving hebben ingericht. Dit betekent dat alle ongevraagde profielen die worden aangeboden op Viscon vacatures, als directe sollicitaties zullen worden behandeld.