Projectleider – Viscon Logistics
Ben jij op zoek naar een nieuwe uitdaging met veel vrijheid en verantwoordelijkheid? Hou jij ervan om klanten te bezoeken, diverse afdelingen aan te sturen en het overzicht te bewaren?  Dan hebben wij jouw droombaan nu beschikbaar als Projectleider!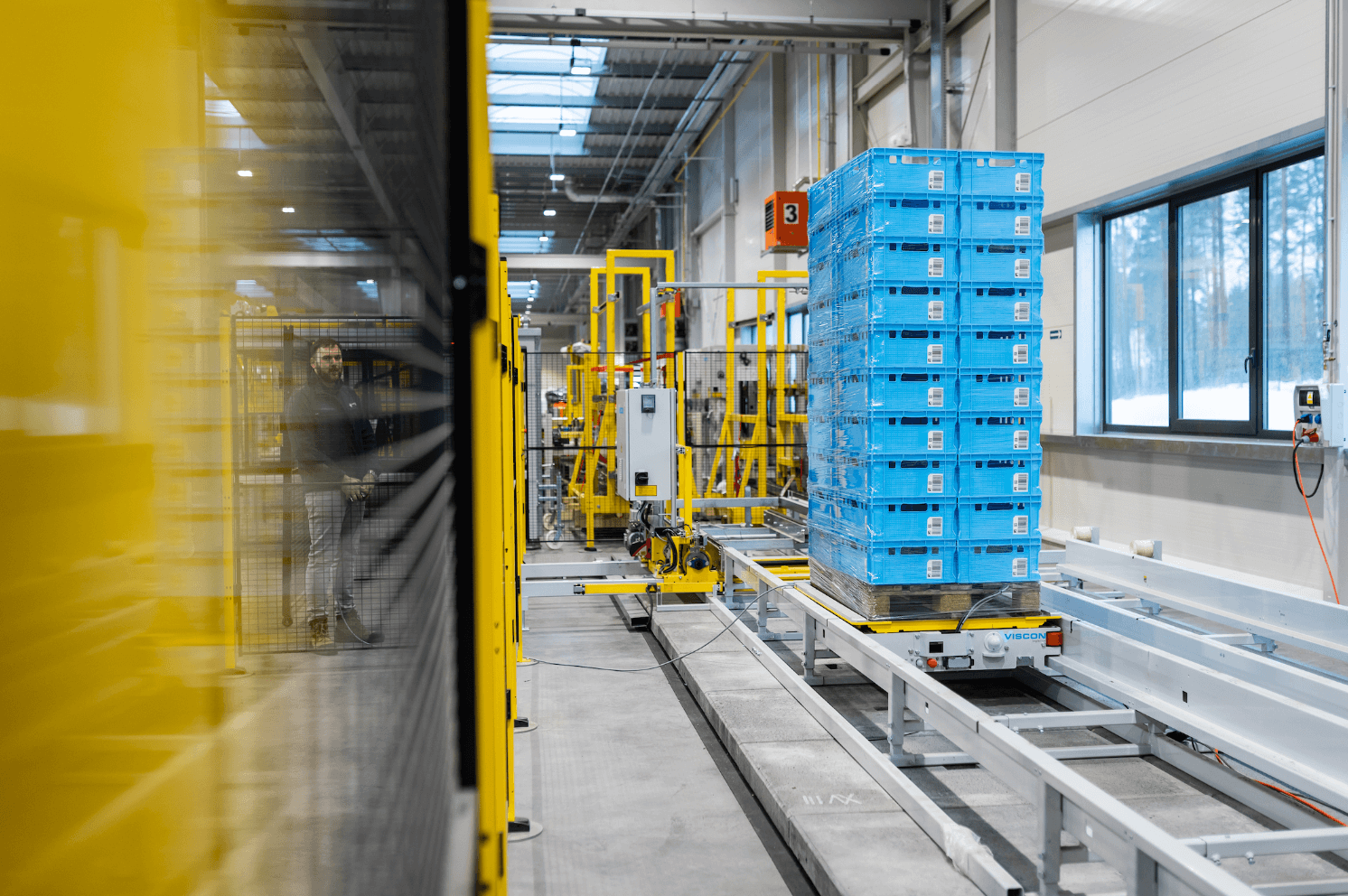 Wat ga je doen?
Als senior projectleider heb je de verantwoordelijkheid over meerdere grote internationale projecten en coördineer je de werkzaamheden van je collega's op het projectbureau van Viscon Logistics.
Wanneer een project verkocht is, vindt een 'kick off meeting' plaats met de sales afdeling en wordt de verantwoordelijkheid voor het project aan jou overgedragen. Je krijgt de beschikking over een team collega's met verschillende disciplines waarmee de projecten succesvol kunnen worden gerealiseerd binnen de gestelde tijd, kwaliteit en kosten. Het team is internationaal georiënteerd en je collega's bevinden zich in ons hoofdkantoor in Nederland ('s-Gravendeel) en onze vestigingen in Polen en België.
Naast het juist en tijdig communiceren met collega's, draag je zorg voor het opstellen en opvolgen van een gedetailleerde projectplanning. Deze planning kan worden opgebouwd uit de informatie die afkomstig is van je teamleden en de klant. Het bezoeken van klanten tijdens de oplevering van een project is ook onderdeel van je functie. Alhoewel de meeste projecten zich momenteel in Nederland en omliggende landen bevinden, worden er ook projecten wereldwijd verkocht en vragen we om deze reden om de bereidheid tot reizen. De duur en frequentie hiervan is beperkt. Ook een regulier bezoek aan onze vestigingen in Polen en België wordt van je gevraagd, omdat een deel van het team hier is gehuisvest. Andersom zullen onze internationale collega's met enige regelmaat het hoofdkantoor bezoeken.
Om onze projecten goed te kunnen volgen, is er de afgelopen jaren onder andere geïnvesteerd in een nieuw ERP pakket wat volledig op maat is gemaakt voor onze branche en manier van werken. Dit programma bevat enorm veel data over planningen, kosten, personeelsbezetting etc. en is daarom een onuitputtelijke bron van informatie voor je! Hiervoor wordt uiteraard de nodige training gegeven zodat dit programma veel hulp biedt bij het managen van je projecten.
Wat vragen we van je?
Je hebt een afgeronde HBO opleiding in de richting van werktuigbouwkunde, mechatronica of elektrotechniek.
Je hebt minimaal 3 jaar werkervaring.
Je hebt een commerciële instelling.
Je kan goed samenwerken en medewerkers aansturen.
Je hebt een goede beheersing van de Nederlandse en Engelse taal.
Kennis van MS project is een pré!
Wat kunnen we je bieden?
Je bent van harte welkom in onze innovatieve werkomgeving en nodigen je uit ook met deze mindset aan de slag te gaan.
Er is bij ons veel ruimte voor jouw visie en inbreng, we vinden het fijn als je meedenkt over nieuwe mogelijkheden.
Je werktijden zijn (in overleg met je collega's) flexibel in te delen.
Een goede balans tussen thuiswerken en op kantoor. Van een laptop tot een thuiswerkplek en ook thuiswerkvergoeding als je vanuit huis werkt.
25 vrije dagen. Heb je er meer nodig? Ook dat behoort tot de mogelijkheden.
Natuurlijk bieden we je ook een marktconform salaris.
Verder ontvang je 8% vakantiegeld en een dertiende maand 😊
Mochten je ambities om verdere opleiding vragen, is hier een persoonlijk opleidingsbudget voor beschikbaar.
Waarom je deze baan bij Viscon uit wilt voeren?
We zijn een organisatie die altijd balanceert tussen de dynamiek van innovativiteit en de structuur van standaardisering. Onze klanten in de Agro & Food sectoren willen namelijk de nieuwste techniek en dit betekent dat het bij ons nooit saai is! Elke dag werken er bij ons 300 collega's mee aan de meest innovatieve, kwalitatieve en creatieve oplossingen om producten van A naar B te verplaatsen binnen productieorganisaties. Van oogst tot product dat bij jou in je winkelwagen ligt, van zaadje tot tomaatje, van jong plantje tot perkgoed en van ei tot kuiken.
De business unit waar we jou voor zoeken is Viscon Logistics. Viscon Logistics bedenkt, produceert en installeert interne logistieke oplossingen waarbij ook passende service wordt geboden. We zijn gespecialiseerd in het ontwikkelen van innovatieve systemen welke met name zijn gericht op volautomatische opslagsystemen en gespecialiseerde krat en pallet handling. Huidige projecten bevinden zich zowel in de food als de non food markt en lopen uiteen van automatisering voor grootschalige insectenkweek tot automatische afhaalpunten voor retailers.
Het feit dat Viscon Logistics vrijwel alles in eigen huis doet maakt ons een enorm flexibele partij voor een klant waarbij we gerichte unieke projecten bedenken en realiseren. Binnen de organisatie heerst een prettige werksfeer en iedereen krijgt de kans om zichzelf te ontwikkelen!
Werving & selectiebureau of detacheringsbureau? We stellen de interesse op prijs en begrijpen dat jullie als intermediair de kandidaten onze toffe posities willen voorleggen en zo bijdragen aan onze ambities. Maar dit is niet hoe wij onze werving hebben ingericht. Dit betekent dat alle ongevraagde profielen die worden aangeboden op Viscon vacatures, als directe sollicitaties zullen worden behandeld.