Project engineer – Viscon Hatchery Automation
Ben jij een technische duizendpoot en vind je het leuk om bezig te zijn met het regelen van alle zaken rondom een project? Als Project engineer ben jij dé rechterhand van de projectleiders binnen de buisness unit Viscon Hatchery Automation!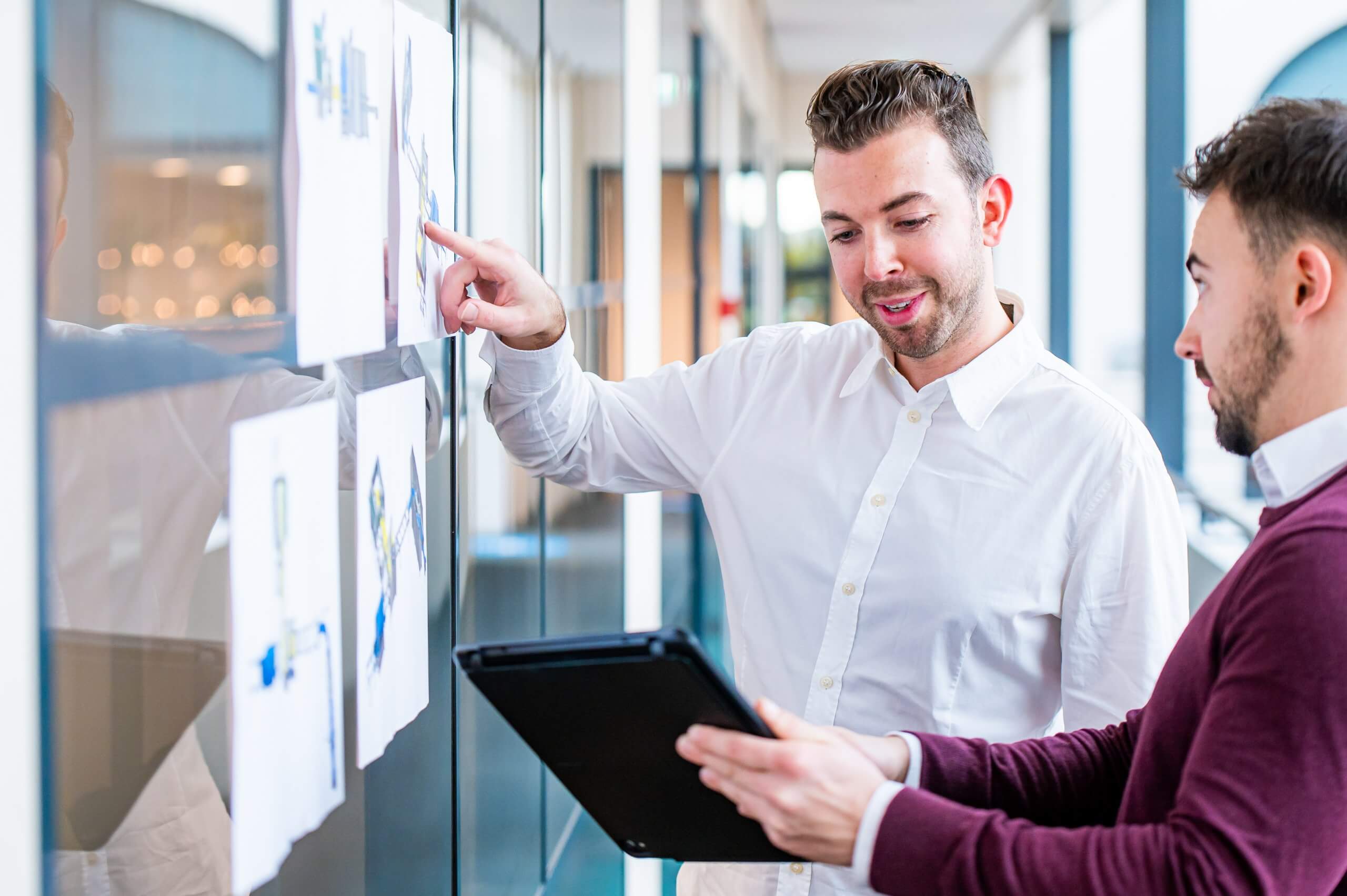 Wat ga je doen?
Als Project engineer van Viscon Hatchery Automation ben jij de spin in het web van onze project organisatie. Samen met het team werk je aan de mooiste projecten voor de automatisering in kuikenbroederijen. Engineerign werkzaamheden voer je ut in Solidworks. Verder ben je betrokken bij de ondersteuning van projecten in de breedste zin van het woord! Je assisteert bij projectinkopen en hebt hiervoor regelmatig contact met toeleveranciers. Ook heb je regelmatig klantcontact en bezoek je samen met de projectleider, onze klanten om een goed beeld te krijgen van de lopende projecten. De werkplaats weet je ook te vinden, zodat je de machines in alle fases hebt gezien voordat deze onze fabriek verlaten.
Samen met het team geef je elke dag 100% om de klanten tevreden te houden. Kortom, je kan meerdere ballen in de lucht houden in deze uitdagende baan vol leuke projecten!
Wat vragen we van je?
Een afgeronde technische HBO opleiding richting werktuigbouwkunde of mechatronica.
Je hebt de afgelopen jaren relevante werkervaring opgedaan als werkvoorbereider of project engineer.
Je werkt van nature secuur, bent organisatorisch sterk overziet een project.
Je bent vaardig met het werken in een technische tekenprogramma (Solidworks).
Je kunt snel schakelen tussen verschillende partijen en tegelijkertijd het overzicht bewaren.
Je spreekt Nederlands, maar kunt ook makkelijk met onze internationale collega's Engels spreken wanneer dit nodig is.
Je bent leergierig en je kunt goed samenwerken.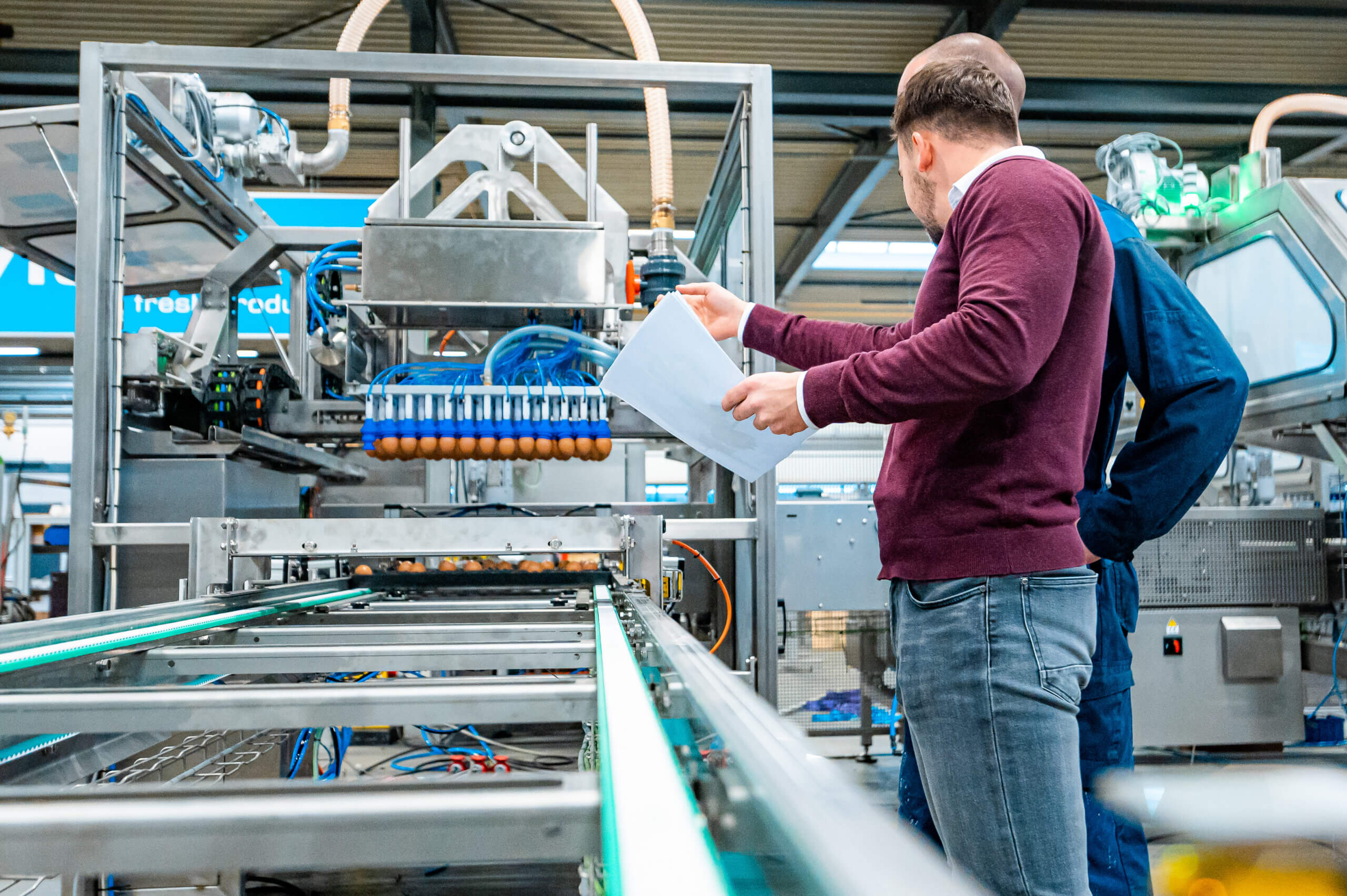 Wat kunnen we je bieden?
Je bent van harte welkom in onze innovatieve werkomgeving en nodigen je uit ook met deze mindset aan de slag te gaan.
Er is bij ons veel ruimte voor jouw visie en inbreng, we vinden het fijn als je meedenkt over nieuwe mogelijkheden.
Je werktijden zijn (in overleg met je collega's) flexibel in te delen.
Een goede balans tussen thuiswerken en op kantoor. Van een laptop tot een thuiswerkplek en ook thuiswerkvergoeding als je vanuit huis werkt.
25 vrije dagen. Heb je er meer nodig? Ook dat behoort tot de mogelijkheden.
Natuurlijk bieden we je ook een marktconform salaris.
Verder ontvang je 8% vakantiegeld en een dertiende maand 😊
Mochten je ambities om verdere opleiding vragen, is hier een persoonlijk opleidingsbudget voor beschikbaar.
Waarom je deze functie juist bij Viscon wilt uitvoeren?
We zijn een organisatie die altijd balanceert tussen de dynamiek van innovativiteit en de structuur van standaardisering. Onze klanten in de Agro & Food sectoren willen namelijk de nieuwste techniek en dit betekent dat het bij ons nooit saai is! Elke dag werken er bij ons 300 collega's mee aan de meest innovatieve, kwalitatieve en creatieve oplossingen om producten van  A naar B te verplaatsen binnen productieorganisaties. Waarbij A het geoogste/ geproduceerde product is en B, dat is bij jou in je winkelwagen! Van zaadje tot tomaatje, van jong plantje tot perkgoed, van ei tot kuiken.
De business unit waar we jou voor zoeken is Viscon Hatchery Automation. Zij is gespecialiseerd in de mechanisering van het productieproces binnen broederijen voor pluimvee. Dit productieproces omvat het proces om van bevrucht ei naar 1 dagskuiken te komen. Onze systemen zorgen voor een zo efficiënt en effectief mogelijk proces met zo min mogelijk verspillingen en menselijke interventie.
Projecten van Viscon Hatchery Automation betreffen de automatisering van complexe logistieke bedrijfsprocessen, met hoogwaardige (RVS) machines. Bij het ontwerp hiervan gaat, naast de productiviteit en efficiency van het productieproces, speciale aandacht uit naar hygiëne, diervriendelijkheid en de arbeidsomstandigheden van het bedienend personeel.
Werving & selectiebureau of detacheringsbureau? We stellen de interesse op prijs en begrijpen dat jullie als intermediair de kandidaten onze toffe posities willen voorleggen en zo bijdragen aan onze ambities. Maar dit is niet hoe wij onze werving hebben ingericht. Dit betekent dat alle ongevraagde profielen die worden aangeboden op Viscon vacatures, als directe sollicitaties zullen worden behandeld.