Meewerkstage paneelbouw of bekabeling
Zoek jij een uitdagende en leerzame stage in Zuid-Holland, omgeving Rotterdam/ Dordrecht? In 's-Gravendeel (Hoeksche Waard) kan je die vinden!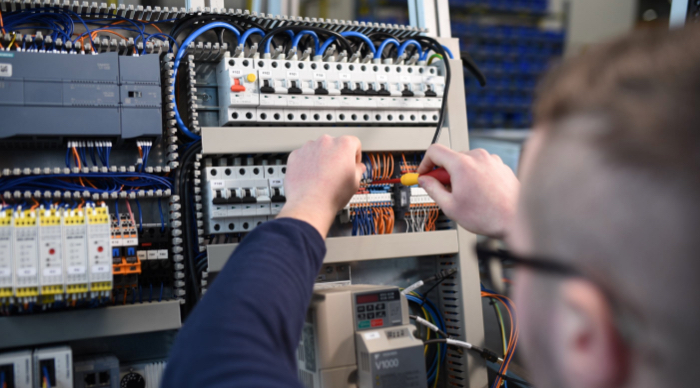 Omschrijving
Voor verschillende projecten van Viscon Group worden in onze eigen werkplaats besturingskasten en bedieningspanelen geproduceerd en bekabeld. Dit wordt gedaan aan de hand van elektroschema's. Bij deze werkzaamheden is het van belang dat er nauwkeurig gewerkt wordt, zodat de kasten vlekkeloos door de testfase heenkomen. Na de testfase zijn de besturingskasten en bedieningspanelen klaar om bekabeld te worden en om bij de klant geïnstalleerd te kunnen worden.
Als stagiair loop je mee in dit hele proces van het produceren tot het bekabelen. Een ervaren collega zal je begeleiden en aan het eind van je stage ben je helemaal thuis in de wereld van paneelbouw en bekabeling. Om dit doel te bereiken, vinden we het belangrijk dat je van aanpakken weet en geen uitdaging uit de weg gaat!
Naar wie zijn wij op zoek?
Je volgt een MBO opleiding Elektrotechniek niveau 3 of 4.
Je werkt nauwkeurig.
Je weet van aanpakken en toont initiatief!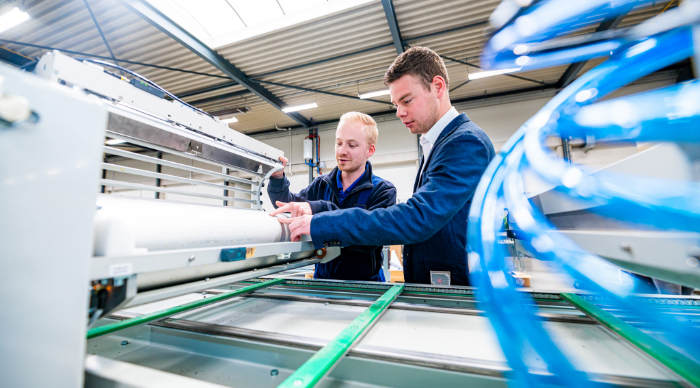 Wat hebben wij te bieden?
Veel ruimte voor eigen initiatief.
Dynamische en innovatieve werkomgeving.
Uitstekende financiële vergoeding.
Een kick-off bijeenkomst waarbij je alle in's en out's van het bedrijf leert kennen.
Je ontvangt een handboek met alle informatie waarmee jij de weg in het bedrijf kan vinden.
Aan het einde een evaluatiegesprek om de toekomst te bespreken!
Over Viscon Group
Viscon is een internationaal opererende onderneming, die middels topkwaliteit en sector-veranderende innovaties de positie op de markt wil waarborgen. Viscon ontwikkelt productielijnen om productieprocessen te automatisering in de Industrie Groente & Fruit, Kuikenbroederijen & Distributiesystemen.