Industrieel (Product) Ontwerper – Visser Plant Technology
Ben jij een creatieve ontwerper en ben je geïnteresseerd in de techniek? Dan heeft Visser Plant Technology jouw droombaan beschikbaar!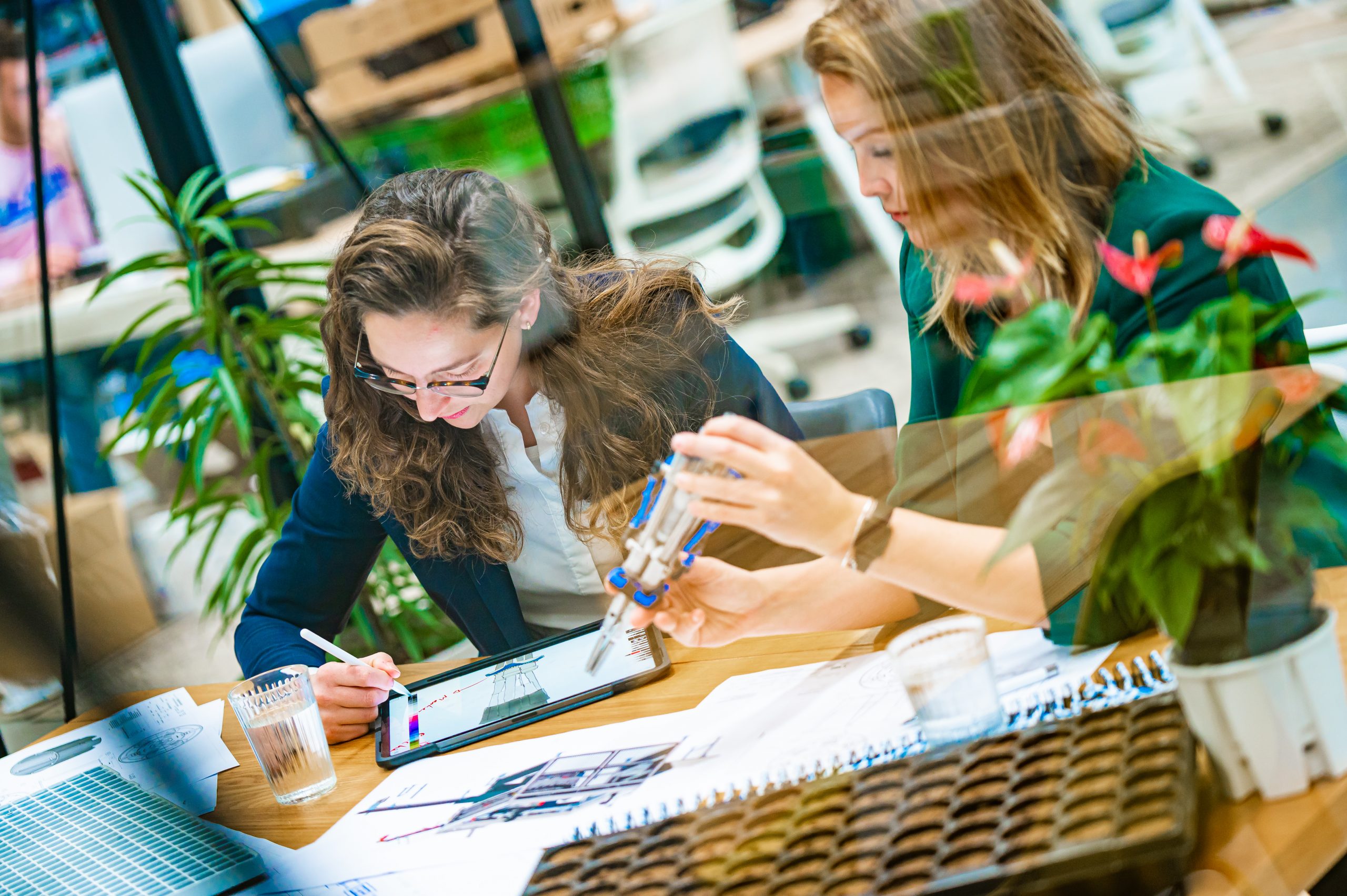 Wat ga je doen?
Een dag als Industrieel ontwerper bij Viscon Group is nooit hetzelfde. In deze functie ben je in the lead voor projecten waarbij je verantwoordelijk bent voor het hele proces van A-Z. Je ontwerpt productdragers en kweeksystemen waarbij je rekening houdt met de gewenste productietechniek passend bij de eisen en wensen van de (interne) klant. Je vindt het leuk om te sparren met veel verschillende afdelingen om vervolgens aan de slag te gaan met het uitwerken van alle input. Na het schetsen en het maken van prototypes heb je een presentatie klaar om de (interne) klanten te overtuigen van jouw innovatieve ideeën! Hierna ga je aan de slag om het ontwerp in detail uit te werken en deze klaar te maken voor productie.
Als Industrieel ontwerper vind je het leuk om te schakelen tussen meerdere projecten en weet je het overzicht goed te bewaren. Ook houd je contact met de klanten en leveranciers om te managen of alles nog loopt zoals verwacht. Je bent dus een echte sparringpartner voor zowel onze klanten als onze collega's!
Wat vragen we van je?
Je hebt een afgeronde HBO of WO opleiding Industrieel (Product) Ontwerpen.
Je hebt minimaal 2 jaar relevante werkervaring met (bio) kunststof productie.
Je hebt ervaring met 3D modeling software: (pre: Solidworks), Excel, Word en Powerpoint.
Je bent leergierig en vindt het leuk om dingen zelf uit te zoeken.
Je hebt affiniteit met de agro- en food sector.
Je bent creatief en enthousiast en hebt een proactieve persoonlijkheid met sterke communicatieve vaardigheden.
Je vindt het geen probleem in het Engels te communiceren met internationale producenten en leveranciers.

Wat kunnen we je bieden?
Je bent van harte welkom in onze innovatieve werkomgeving en nodigen je uit ook met deze mindset aan de slag te gaan.
Er is bij ons veel ruimte voor jouw visie en inbreng, we vinden het fijn als je meedenkt over nieuwe mogelijkheden.
Je werktijden zijn (in overleg met je collega's) flexibel in te delen.
Een goede balans tussen thuiswerken en werken op de zaak. Hiervoor faciliteren we je met een thuiswerkplek en je ontvangt een thuiswerkvergoeding op je thuiswerkdagen.
25 vrije dagen. Heb je er meer nodig? We bieden de mogelijkheid er jaarlijks tot maximaal 12 bij te kopen.
Natuurlijk bieden we je ook een marktconform salaris.
Mochten je ambities om verdere opleiding vragen, is hier een persoonlijk opleidingsbudget voor beschikbaar.
Waarom je deze functie juist bij Viscon wilt uitvoeren?
We zijn een organisatie die altijd balanceert tussen de dynamiek van innovativiteit en de structuur van standaardisering. Onze klanten in de Agro & Food sectoren willen namelijk de nieuwste techniek en dit betekent dat het bij ons nooit saai is! Elke dag werken er bij ons 300 collega's mee aan de meest innovatieve, kwalitatieve en creatieve oplossingen om producten van  A naar B te verplaatsen binnen productieorganisaties. Waarbij A het geoogste/ geproduceerde product is en B, dat is bij jou in je winkelwagen! Van zaadje tot tomaatje, van jong plantje tot perkgoed, van ei tot kuiken.
De business unit waar we jou voor zoeken is Visser Plant Technology. In deze business unit leveren wij turnkey oplossingen voor de automatisering van elk tuinbouwproductieproces voor zowel grote als kleine tuinbouwbedrijven. Door nauw samen te werken met kwekers zijn we in staat kweekkennis te combineren met de nieuwste technologische innovaties. Daarnaast zijn wij gespecialiseerd in weefselkweekproductie en meerlaagse systemen in gecontroleerde omgevingen.
Acquisitie naar aanleiding van deze vacature wordt niet op prijs gesteld.