Hoofd R&D Visser Plant Technology
Ben jij een ervaren manager en heb je een brede achtergrond in plantkunde, ken je de tuinbouw praktijk, en heb je affiniteit met techniek? Kom Visser Plant Technology versterken als Hoofd R&D!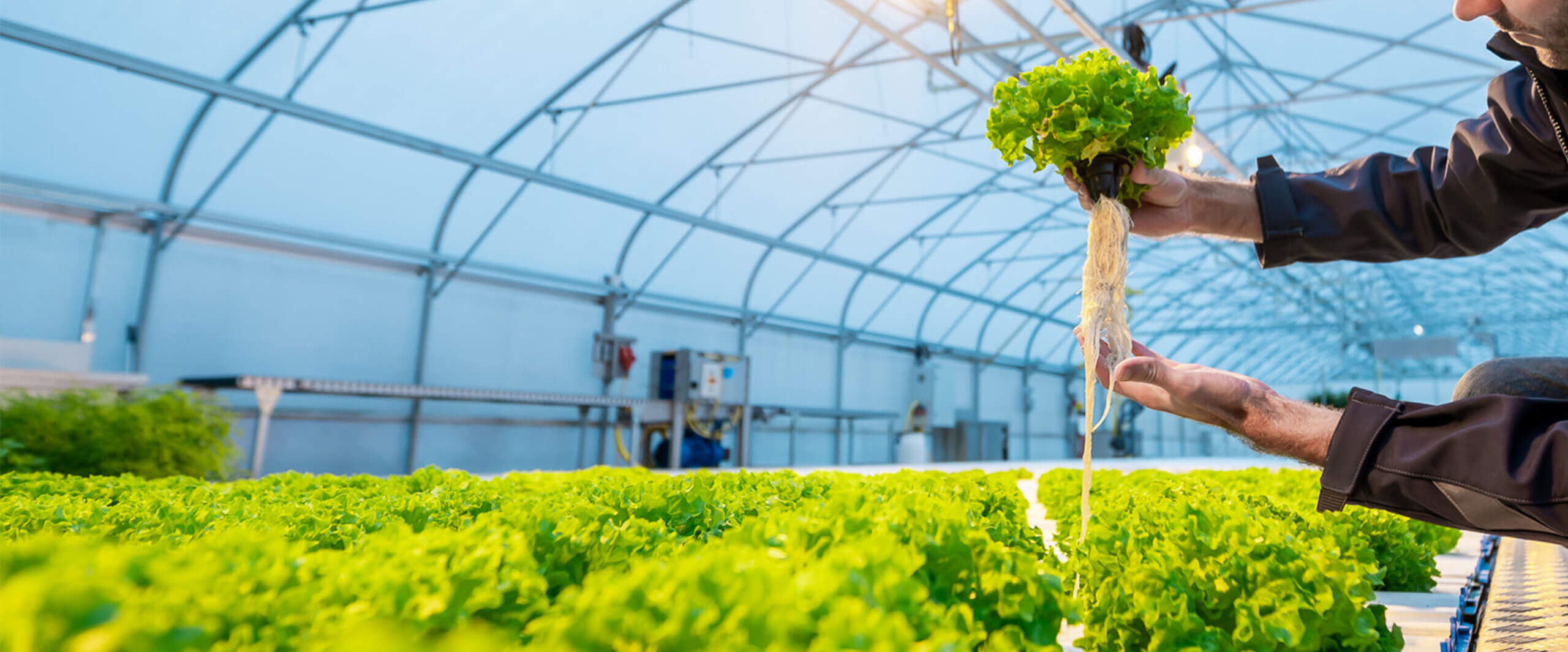 Wie zijn wij?
Viscon Group innoveert in fabrieksautomatisering voor food en agri. Visser Plant Technology is daarin het kloppende hart achter onze oplossingen voor vermeerdering, opkweek tot teelt. Planten vormen voor de mensheid de primaire bron voor voeding, gezondheid en welzijn. Wij houden van technologie en de eindeloze mogelijkheden die het ons biedt. Onze software, machines en oplossingen stellen de wereld in staat om duurzaam en rendabel bloemen, planten en voedsel te produceren en distribueren. Wij zijn een familiebedrijf met een sterk ondernemend karakter, wij durven te experimenteren en ontwikkelen ideeën en talent.
Wat ga je doen?
Als hoofd R&D leidt en inspireer je onze specialisten die werken in onze onderzoeksfaciliteiten en in de praktijk bij de klant. Dit is toegepast onderzoek in diverse vakgebieden zoals opkweek, verschillende weefselkweekmethoden, substraat en plantenvoeding, teeltrecepten, verpakkingen, teeltsystemen zoals deep water culture hydroponics, horizontal- en vertical farming en temporary immersion bioreactors. Naast de dagelijkse aansturing van het team analyseer je wat nodig is om het team en onze proposities verder te ontwikkelen. Je rapporteert de voortgang en stelt samen met het team en de business verantwoordelijken de korte- en lange termijn doelen. Deze doelen vertaal je vervolgens naar de praktijk en overziet hierbij ook het afdelingsbudget en de planning. Je schakelt dagelijks van strategisch naar operationeel niveau en houd daarbij ook overzicht over alle lopende en komende werkzaamheden.
Innovatie staat bij ons hoog in het vaandel, niet alleen in onze machinelijnen maar ook in de ontwikkeling van de organisatie en bijbehorende teams. Als Hoofd R&D vindt je het dan ook een leuke uitdaging om zelf aan de slag te gaan met het opzetten van onderzoeksprojecten. Kortom, een baan met een brede scope waarin je zowel je technische groene hart als management hart kunt laten spreken!
Wat vragen we van je?
Je hebt een Agrarische of plantkundige opleiding zoals HAS of LU.
Je hebt minimaal 3- 5 jaar ervaring in een vergelijkbare functie.
Je hebt leidinggevende ervaring, een echte teamplayer.
Je hebt een brede plantkundige achtergrond en hebt affiniteit voor techniek.
Je hebt een proactieve, praktische instelling, je kunt goed schakelen tussen theorie en praktijk.
Je bent nieuwsgierig en alert voor relevante ontwikkelingen in en om de tuinbouw.
Je bent communicatief sterk en kunt je zowel in het Nederlands als Engels goed uitdrukken.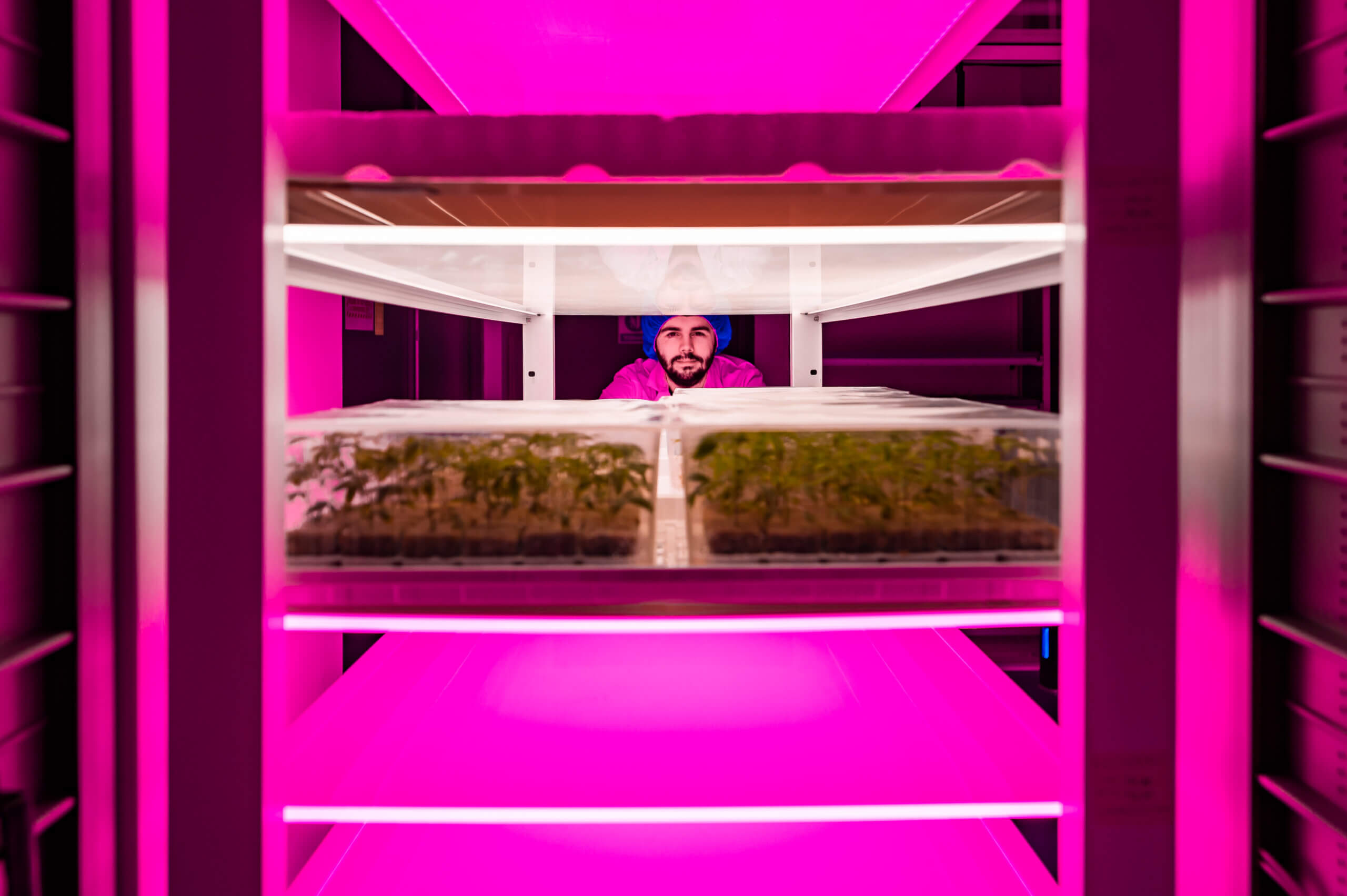 Wat bieden we?
Je bent van harte welkom in onze innovatieve werkomgeving en nodigen je uit ook met deze mindset aan de slag te gaan.
Er is bij ons veel ruimte voor jouw visie en inbreng, we vinden het fijn als je meedenkt over nieuwe mogelijkheden.
Je werktijden zijn (in overleg met je collega's) flexibel in te delen.
Een goede balans tussen thuiswerken en werken op de zaak. Hiervoor faciliteren we je met een thuiswerkplek en je ontvangt een thuiswerkvergoeding op je thuiswerkdagen.
25 vrije dagen. Heb je er meer nodig? We bieden de mogelijkheid er jaarlijks tot maximaal 12 bij te kopen.
Natuurlijk bieden we je ook een marktconform salaris.
Mochten je ambities om verdere opleiding vragen, is hier een persoonlijk opleidingsbudget voor beschikbaar.
Waarom je deze functie juist bij Viscon wilt uitvoeren?
We zijn een organisatie die altijd balanceert tussen de dynamiek van innovativiteit en de structuur van standaardisering. Onze klanten in de Agro & Food sectoren willen namelijk de nieuwste techniek en dit betekent dat het bij ons nooit saai is! Elke dag werken er bij ons 300 collega's mee aan de meest innovatieve, kwalitatieve en creatieve oplossingen om producten van  A naar B te verplaatsen binnen productieorganisaties. Waarbij A het geoogste/ geproduceerde product is en B, dat is bij jou in je winkelwagen! Van zaadje tot tomaatje, van jong plantje tot perkgoed, van ei tot kuiken.
De business unit waar we jou voor zoeken is Visser Plant Technology. Deze business unit bestaat uit twee takken, waarbij wij ons enerzijds richten op de machine technologie. In deze tak leveren wij turnkey oplossingen voor de automatisering van elk tuinbouwproductieproces voor zowel grote als kleine tuinbouwkwekerijen. Door nauw samen te werken met telers zijn we in staat teeltkennis te combineren met de nieuwste technologische innovaties. Daarnaast zijn wij met de andere tak gespecialiseerd in weefselkweekproductie en meerlaagse systemen in gecontroleerde omgevingen.
Acquisitie naar aanleiding van deze vacature wordt niet op prijs gesteld.