Ben jij een techneut in hart en nieren en wil je meewerken aan de ontwikkeling van onze transportbanden? Voor onze business unit MyConveyor zijn wij op zoek naar een Engineer!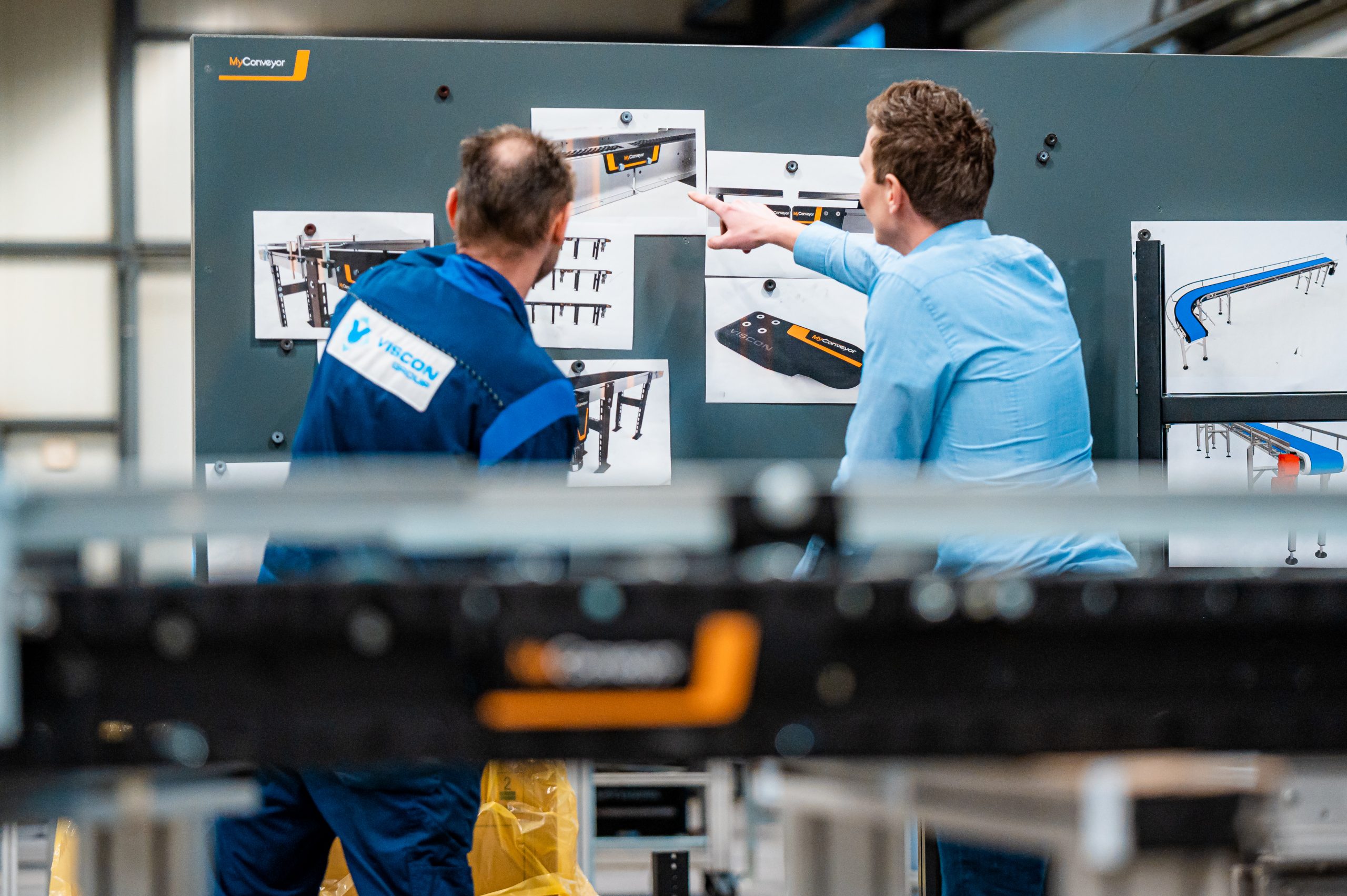 Als Engineer bij onze business unit MyConveyor werk je concepten en ideeën uit voor onze transportbanden. MyConveyor is dé expert in het ontwikkelen en produceren van transporteurs die toepasbaar zijn in velen sectoren. We zijn constant in beweging en ontwikkelen nieuwe transportbanden, maar werken ook aan doorontwikkelingen in de huidige transportbanden.
Jij helpt mee om de transportbanden naar een hoger niveau te tillen, zodat deze perfect aansluiten bij de behoeften van de markt. Je houdt van een dynamische omgeving, waarin er ook iets gevraagd wordt van jouw initiatief. Daarnaast vind je het leuk om samen met het team te ontwikkelingen, maar kan je ook prima zelfstandig aan de slag.
Je hebt een afgeronde technische HBO opleiding in de richting werktuigbouwkunde of mechatronica.
Je hebt 2 jaar relevante werkervaring door een eerste vaste baan of relevante bijbanen tijdens je studie.
Je bent een techneut in hart en nieren en hebt technische tekenpakketten snel onder de knie.
Je bent leergierig en je kunt goed samenwerken.
Je stelt hoge kwaliteitseisen aan je eigen werk.
Je werkt gestructureerd en secuur.
Je bent proactief en neemt graag het voortouw.
Je spreekt Nederlands of Engels en kunt makkelijk met onze internationale collega's Engels spreken wanneer dit nodig is.

Je bent van harte welkom in onze innovatieve werkomgeving en nodigen je uit ook met deze mindset aan de slag te gaan.
Er is bij ons veel ruimte voor jouw visie en inbreng, we vinden het fijn als je meedenkt over nieuwe mogelijkheden.
Je werktijden zijn (in overleg met je collega's) flexibel in te delen.
25 vrije dagen.
Natuurlijk bieden we je ook een marktconform salaris.
Mochten je ambities om verdere opleiding vragen, is hier een persoonlijk opleidingsbudget voor beschikbaar.
Waarom je deze functie juist bij Viscon wilt uitvoeren?
We zijn een organisatie die altijd balanceert tussen de dynamiek van innovativiteit en de structuur van standaardisering. Onze klanten in de Agro & Food sectoren willen namelijk de nieuwste techniek en dit betekent dat het bij ons nooit saai is! Elke dag werken er bij ons 300 collega's mee aan de meest innovatieve, kwalitatieve en creatieve oplossingen om producten van  A naar B te verplaatsen binnen productieorganisaties. Waarbij A het geoogste/ geproduceerde product is en B, dat is bij jou in je winkelwagen! Van zaadje tot tomaatje, van jong plantje tot perkgoed, van ei tot kuiken.