Ben jij een techneut in hart en nieren en wil je meewerken aan de ontwikkeling van onze conveyors? Voor onze business unit MyConveyor zijn wij op zoek naar een Engineer!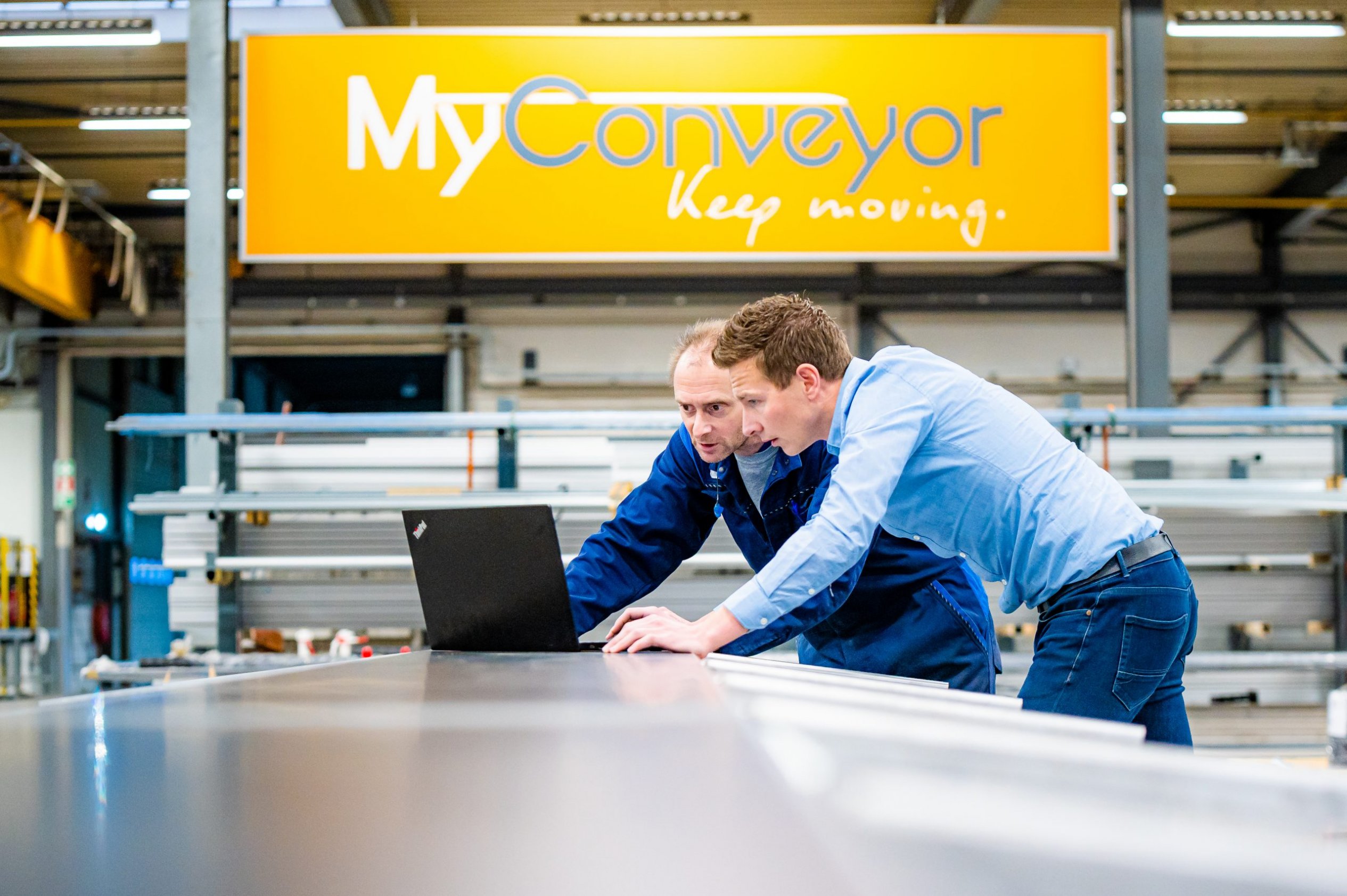 Wat ga je doen?
Als Engineer bij onze business unit MyConveyor werk je nieuwe concepten uit en optimaliseer je bestaande ontwerpen voor onze transportsystemen. MyConveyor is namelijk dé expert in het ontwikkelen en produceren van conveyors. We keep moving!
Jij helpt mee om onze systemen naar een hoger niveau te tillen, zodat deze perfect aansluiten bij de behoeften in de markt. Je houdt van een dynamische omgeving, waarin ook iets gevraagd wordt van jouw initiatief. Daarnaast vind je het leuk om samen met het team te ontwikkelingen, maar kan je ook prima zelfstandig aan de slag.
Wat vragen wij van je?
Je hebt een afgeronde HBO opleiding werktuigbouwkunde of aanverwant.
Je hebt relevante werkervaring.
Je beschikt over een technisch creatieve geest en bent vaardig met CAD software.
Je stelt je flexibel op in uiteenlopende beroepssituaties.
Je bent leergierig en je kunt goed samenwerken.
Je bent analytisch en oplossingsgericht.
Je werkt gestructureerd en accuraat.
Je kunt op constructieve wijze feedback geven en ontvangen.
Je kunt effectief in het Engels communiceren.

Wat kunnen we je bieden?
Je bent van harte welkom in onze innovatieve werkomgeving en nodigen je uit ook met deze mindset aan de slag te gaan;
Er is bij ons veel ruimte voor jouw visie en inbreng, we vinden het fijn als je meedenkt over nieuwe mogelijkheden;
Je werktijden zijn (in overleg met je collega's) flexibel in te delen;
25 vrije dagen;
Natuurlijk bieden we je ook een marktconform salaris;
Mochten je ambities om verdere opleiding vragen, is hier een persoonlijk opleidingsbudget voor beschikbaar.
Waarom je deze functie juist bij Viscon wilt uitvoeren?
Wanneer een engineer het woord 'transportband' hoort, denken de meesten gelijk, 'saai!'. Toch vinden wij dit een fantastische industrie met geweldige uitdagingen en leuke ontwerptrajecten. Natuurlijk is het niet voor iedereen geschikt, maar wie weet ben jij de moer voor onze bout. De as voor onze lager.
Een goed product is machtig in haar eenvoud. Efficiëntie en modularisatie zijn noodzakelijk om onze banden aan de man te krijgen. We kunnen allemaal een complexe oplossing maken voor een simpel probleem, maar bij ons moeten we een simpele oplossing bedenken voor een complex probleem. Er zijn allerlei kleine vernuftigheden die de wereld van transportbanden mooi maken. Mocht je hier enthousiast van worden, kom een keertje bij ons kijken, dan laten we het zien.
Meer weten over MyConveyor?
Ga dan naar: https://myconveyor.com/nl/over-ons/
Werving & selectiebureau of detacheringsbureau? We stellen de interesse op prijs en begrijpen dat jullie als intermediair de kandidaten onze toffe posities willen voorleggen en zo bijdragen aan onze ambities. Maar dit is niet hoe wij onze werving hebben ingericht. Dit betekent dat alle ongevraagde profielen die worden aangeboden op Viscon vacatures, als directe sollicitaties zullen worden behandeld.