Are you looking for a challenging and educational internship in South Holland, Rotterdam/Dordrecht area? You can find it in 's-Gravendeel (Hoeksche Waard)!
Description
At the Viscon Group, we believe it is important to keep innovating. Not only with our machine lines, but also with software. That is why we have a nice internship assignment ready for you.
For this assignment you will do a research into the possibilities of creating a virtual world for automation applications. Eventually, you will provide a virtual world for an automation application that can be used to train the algorithms and compare their presentations to the real world. To do this, you're going to do the following:
Looking for a simulation tool
Making a comparison with the real world
Analyzing the accuracy of the physical model
Analyze the effort required to create a simulation
Possibilities to use the tool at Viscon
Is this an assignment for you?
Who are we looking for?
You follow a university degree in Mechatronics/Mechanical Engineering/Computer Science.
You are interested and perhaps already have a bit of basic knowledge of simulations.
You can work independently.
You show initiative to tackle ce.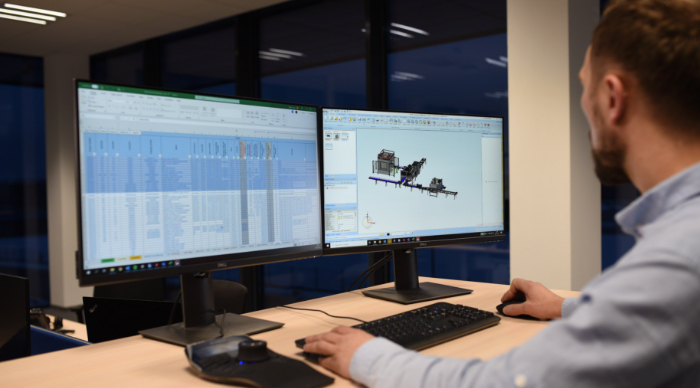 What do we have to offer?
Plenty of room for own initiative!
Dynamic and innovative work environment.
Excellent financial compensation.
A kick-off meeting where you get to know all the ins and outs of the company.
You will receive a handbook with all the information you need to find your way in the company.
At the end an evaluation meeting to discuss the future!
About Viscon Group
Viscon is an internationally operating company that aims to secure its position in the market through top quality and sector-changing innovations. Viscon develops production lines to automate production processes in the Vegetable & Fruit Industry, Chick Hatcheries & Distribution Systems.
Acquisitie naar aanleiding van deze vacature wordt niet op prijs gesteld.