Opdracht shuttle automatisering
Zoek jij een uitdagende en leerzame stage in Zuid-Holland, omgeving Rotterdam/ Dordrecht? In 's-Gravendeel (Hoeksche Waard) kan je die vinden!

Omschrijving
Onze business unit Viscon Logistics ontwerpt systemen om allerlei producten op te slaan in magazijnen, te sorteren en order te picken. In ons Matrix pallet opslag systeem gebruiken we nu een combinatie van twee machines (shuttle en satelliet) voor de X en Y richting. De shuttle beweegt in de X richting en de satelliet beweegt in de Y richting. Op dit moment wordt gekeken of het mechanisch mogelijk is om één nieuwe machine te ontwikkelen, die zowel in de X richting als de Y richting kan bewegen. Ook zou er elektrisch gekeken moeten worden of dit haalbaar is. Hier kom jij om de hoek kijken! Voor deze opdracht ga je aan de slag met:
Onderzoek naar accu of condensator;
Onderzoek naar verschillende motoren en sensoren;
Ontwerpen van een nieuw elektrisch ontwerp en PLC programma.
Naar wie zijn wij op zoek?
Je volgt de opleiding HBO Elektrotechniek of Mechatronica.
Je bent praktisch ingesteld en hebt technisch inzicht.
Je gaat gemakkelijk zelfstandig te werk.
Je staat bekent om je creativiteit!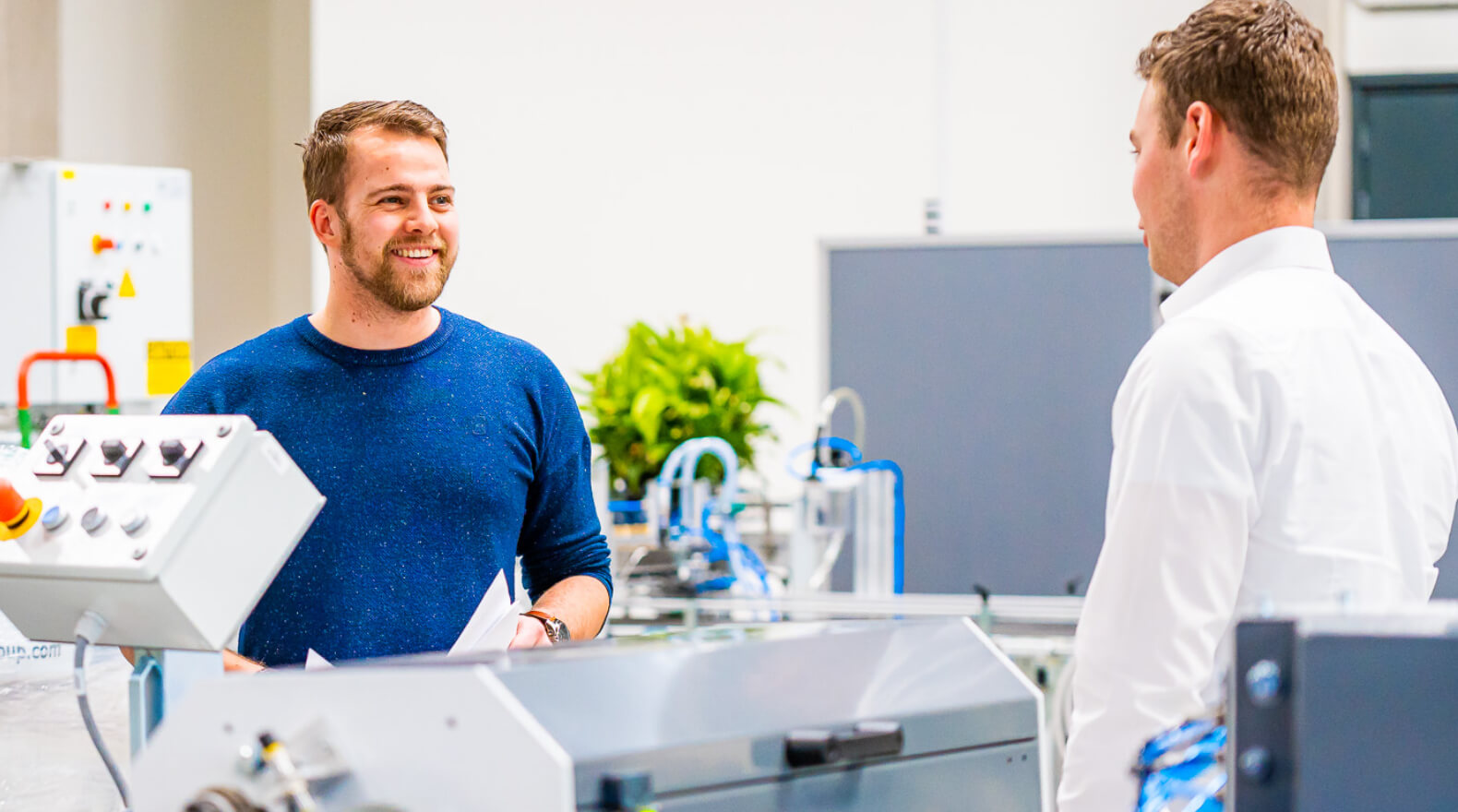 Wat hebben wij te bieden?
Veel ruimte voor eigen initiatief.
Dynamische en innovatieve werkomgeving.
Uitstekende financiële vergoeding.
Een kick-off bijeenkomst waarbij je alle in's en out's van het bedrijf leert kennen.
Je ontvangt een handboek met alle informatie waarmee jij de weg in het bedrijf kan vinden.
Aan het einde een evaluatiegesprek om de toekomst te bespreken!
Over Viscon Group
Viscon is een internationaal opererende onderneming, die middels topkwaliteit en sector-veranderende innovaties de positie op de markt wil waarborgen. Viscon ontwikkelt productielijnen om productieprocessen te automatisering in de Industrie Groente & Fruit, Kuikenbroederijen & Distributiesystemen.